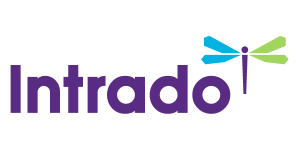 Omnitek Receives International Certification for Its Patented Fuel Rail Technology
/EIN News/ -- VISTA, Calif., July 11, 2016 (GLOBE NEWSWIRE) -- Omnitek Engineering Corp.  (OTCQB:OMTK) today announced it has received international certification for its patented fuel rail technology, based on tests conducted by an independent agency and standards sanctioned by the United Nations Economic Commission for Europe, specifically UN ECE R110.

"Our patented fuel rail technology, which houses the fuel injectors, is a key technology essential for achieving ultra-low emission levels with natural gas engines. The technology improves air/gas mixture formation, greatly reducing emissions while increasing fuel economy and engine power.  Its effectiveness is highlighted by the utilization of this patented technology, together with Omnitek's other engine management system components, in a 12-liter natural gas engine manufactured by TEDOM s.r.o. Ltd. This engine holds EURO VI emissions certification, which is now required in Europe and many countries around the world," said Werner Funk, president and chief executive officer of Omnitek Engineering Corp.
He noted that UN ECE R110 and EURO VI certification represents an important strategic advantage to Omnitek Engineering as demand for natural gas engines in Europe and other regions accelerates -- supported by emissions policies addressed in the 200-nation "Paris Agreement on Climate Change" that was recently signed.  "We look forward to the acceleration of follow-on orders in the months ahead to numerous existing pilot programs in countries requiring EURO VI or UN ECE R110 certification," Funk said.
About Omnitek Engineering Corp.
Omnitek Engineering Corp. develops and sells proprietary diesel-to-natural gas engine conversion systems and complementary products, including new natural gas engines that utilize the company's technology -- providing global customers with innovative alternative energy and emissions control solutions that are sustainable and affordable.  Additional information is available at www.omnitekcorp.com.
Some of the statements contained in this news release discuss future expectations, contain projections of results of operations or financial condition or state other "forward-looking" information. These statements are subject to known and unknown risks, uncertainties, and other factors that could cause the actual results to differ materially from those contemplated by the statements. The forward-looking information is based on various factors and is derived using numerous assumptions. Important factors that may cause actual results to differ from projections include, among many others, the ability of the Company to raise sufficient capital to meet operating requirements, completion of R&D and successful commercialization of products/services, patent completion, prosecution and defense against well-capitalized competitors. These are serious risks and there is no assurance that our forward-looking statements will occur or prove to be accurate. Words such as "anticipates," "expects," "intends," "plans," "believes,'' "seeks," "estimates," and variations of such words and similar expressions are intended to identify such forward-looking statements. Unless required by law, the Company undertakes no obligation to update publicly any forward-looking statements, whether as a result of new information, future events or otherwise.
CONTACT:	Gary S. Maier
	                Maier & Company, Inc.
	                (310) 471-1288