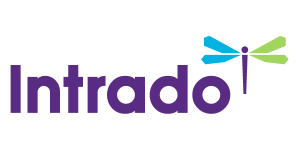 Hemispherx Updates the Status of the Alferon® Manufacturing Facility
/EIN News/ -- PHILADELPHIA, July 11, 2016 (GLOBE NEWSWIRE) -- Hemispherx Biopharma (NYSE MKT:HEB) in response to various questions about the status of the work to repair damage to our Alferon®  Manufacturing  facility caused by the flood of January 5, 2016 is pleased to provide this update on our diligent remediation activities.

A photo accompanying this announcement is available at http://www.globenewswire.com/NewsRoom/AttachmentNg/8b9cccc2-72da-4c35-ace5-9d781a740549
The main damage was in the bioreactor room, where one of the large supply lines burst, flooding the room and causing a significant amount of water damage. First and foremost, our facility insurer has been proactive in addressing and covering the loss. While repairs have required preapproval by our insurer, activity has moved forward quickly. The repairs noted below required special action because of the need to keep this critical manufacturing room within International Organization for Standardization (ISO) classifications and the need to certify that all the equipment that was exposed, or submerged, is in proper condition and operating effectively following the corrective actions.
All HEPA filters affected by the flood were tested by an outside contractor and have passed all required tests. The flooring that was damaged has been repaired using a special epoxy that is used in cleanrooms. A large portion of the walls in the ISO classified area were damaged.  We had a damage mitigation company come in to stop any moisture from seeping further into the ISO classified areas. Subsequently, all damaged walls and ceilings have been replaced with cleanroom grade materials and need no further work. Six pumps that were affected by the flood were sent back to the manufacturer for inspection and repair.  Repairs that were required have been completed on the pumps and they were reinstalled in the Alferon manufacturing facility after the floor repair work was completed. All pumps will need to be qualified for use in the manufacturing process prior to the validation process for a Pre-Approval Inspection.  All air ducts supplying the Alferon manufacturing area needed to be cleaned and insulation replaced along with ceiling tiles. The duct insulation and ceiling tile replacement will be performed after the duct cleaning work is completed. There were also multiple smaller pieces of machinery and equipment that could not be salvaged that have been replaced.  The final repair step required to be performed will be HVAC Air Balancing and Qualification.
About Alferon® N:
Alferon® N is the only natural source, multi-species alpha interferon currently approved for sale in the U.S. Alferon® N is approved in the U.S. only for the treatment of refractory or recurring external genital warts caused by human papilloma virus in patients 18 years of age or older.
About Hemispherx Biopharma:
Hemispherx Biopharma, Inc. is an advanced specialty pharmaceutical company engaged in the manufacture and clinical development of new drug entities for treatment of seriously debilitating disorders.  Hemispherx's flagship products include Alferon N Injection® and the experimental therapeutics Ampligen® and Alferon® LDO.  Ampligen® is an experimental RNA nucleic acid being developed for globally important debilitating diseases and disorders of the immune system, including Chronic Fatigue Syndrome.  Hemispherx's platform technology includes components for potential treatment of various severely debilitating and life threatening diseases.  Because both Ampligen® and Alferon® LDO are experimental in nature, they are not designated safe and effective by a regulatory authority for general use and are legally available only through clinical trials.  Hemispherx has patents comprising its core intellectual property estate and a fully commercialized product (Alferon N Injection®), approved for sale in the U.S. and Argentina.  The FDA approval of Alferon N Injection® is limited to the treatment of refractory or recurrent external genital warts in patients 18 years of age or older.  The Company's Alferon N Injection® approval in Argentina includes the use of Alferon N Injection® (under the brand name "Naturaferon") for use in any patients who fail, or become intolerant to recombinant interferon, including patients with chronic active hepatitis C infection.  The Company wholly owns and exclusively operates a GMP certified manufacturing facility in the United States for commercial products. For more information please visit www.hemispherx.net.
Forward-Looking Statements:
To the extent that statements in this press release are not strictly historical, all such statements are forward-looking, and are made pursuant to the safe harbor provisions of the Private Securities Litigation Reform Act of 1995.  Words such as "potential," "potentially," "possible," and similar expressions are intended to identify forward-looking statements.  The inclusion of forward-looking statements should not be regarded as a representation by Hemispherx that any of its plans will be achieved.  These forward-looking statements are neither promises nor guarantees of future performance, and are subject to a variety of risks and uncertainties, many of which are beyond Hemispherx's control, which could cause actual results to differ materially from those contemplated in these forward-looking statements.  Examples of such risks and uncertainties include those set forth in the Disclosure Notice, below, as well as the risks described in Hemispherx's filings with the Securities and Exchange Commission, including the most recent reports on Forms 10-K, 10-Q and 8-K.  You are cautioned not to place undue reliance on these forward-looking statements, which speak only as of the date hereof, and Hemispherx undertakes no obligation to update or revise the information contained in this press release, whether as a result of new information, future events or circumstances or otherwise revise or update this release to reflect events or circumstances after the date hereof.
Disclosure Notice:
Information contained in this news release, other than historical information, should be considered forward-looking and is subject to various risk factors and uncertainties including, but not limited to, general industry conditions and competition; general economic factors; the Company's ability to adequately fund its projects; the impact of pharmaceutical industry regulation and healthcare legislation in the United States and internationally; trends toward healthcare cost containment; technological advances, new products and patents attained by competitors; challenges inherent in new product development, including obtaining regulatory approval; the Company's ability to accurately predict the future market conditions; manufacturing difficulties or delays; dependence on the effectiveness of the Company's patents and other protections for products; and the exposure to litigation, including patent litigation, and/or regulatory actions; and numerous other factors discussed in this release and in the Company's filings with the Securities and Exchange Commission.  The production of new Alferon® API inventory will not commence until the validation phase is complete. While the facility is approved by FDA under the Biological License Application ("BLA") for Alferon®, this status will need to be reaffirmed by a successful Pre-Approval Inspection by the FDA prior to commercial sale of newly produced inventory product.  The validation phase is delayed until we are able to repair the damage caused by a flood that occurred on January 5, 2016 at the facility.  While we have made progress in repairing the damage at the facility, we cannot assure when all repairs required to be made prior to seeking Pre-Approval Inspection by the FDA.  If and when we obtain a reaffirmation of FDA BLA status and have begun production of new Alferon® API, we will need FDA approval as to the quality and stability of the final product to allow commercial sales to resume.  With regard to our NDA for Ampligen® to treat CFS, we note that there are additional steps which the FDA has advised us to take in our seeking approval.  The final results of these efforts and/or any other activities could vary materially from Hemispherx's expectations.  Any failure to satisfy the FDA regulatory requirements or the requirements of other countries could significantly delay, or preclude outright, approval of Ampligen® in the United States and other countries.  No evidence is suggested that Ampligen® will be commercially approved for any treatment or that Alferon N Injection® will be commercially approved for potential new treatment indications or for new manufacturing procedures.
Company/Investor Contact
Charles Jones                                                                                                  
CJones & Associates Public Relations
Office: 888-557-6480
Cell: 305-987-7418
Email: cjones@cjonespr.com