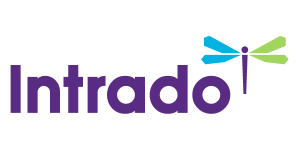 Dr. Richard D. Katz Joins Argos Therapeutics as Chief Financial Officer
/EIN News/ -- DURHAM, N.C., July 11, 2016 (GLOBE NEWSWIRE) -- Argos Therapeutics, Inc. (Nasdaq:ARGS), an immuno-oncology company focused on the development and commercialization of truly individualized immunotherapies for the treatment of cancer and infectious diseases based on the Arcelis® technology platform, today announced that Richard D. Katz, MD, has joined the company as chief financial officer.

"It is a pleasure to welcome Dr. Katz to the Argos team at a time when our pivotal ADAPT Phase 3 clinical trial continues to progress and we approach a number of important clinical and corporate milestones," said Jeff Abbey, president and chief executive officer of Argos. "Dr. Katz has a tremendous wealth of experience in complex financial matters that will be of great value to us as we move closer to our goal of becoming a fully integrated, commercial immunotherapy company."
Dr. Katz comes to Argos with more than 20 years of experience in healthcare finance and corporate development. Most recently, Dr. Katz served as chief financial officer for Viamet Pharmaceuticals, Inc. Previously, Dr. Katz served as chief financial officer for Icagen, Inc., where he was instrumental in the company's initial public offering and subsequent financings, the formation of several strategic collaborations, and the company's sale to Pfizer. Prior to Icagen, Dr. Katz worked as a vice president in the healthcare group at Goldman, Sachs & Company, where he executed a broad range of transactions, including equity and debt financings, mergers and acquisitions, and corporate restructurings. Dr. Katz received his A.B. magna cum laude from Harvard University, his M.D. from the Stanford University School of Medicine and his M.B.A. from Harvard Business School, where he graduated as a Baker Scholar.
"This is truly an exciting time for the field of immuno-oncology, and I am delighted to join Argos at a critical juncture in the clinical development of AGS-003," said Dr. Katz. "I look forward to working closely with Argos leadership and the investment community to implement a sustainable and successful financial strategy that will support long-term growth and ultimately benefit patients for many years ahead."
The company also announced that on July 11, 2016, the Compensation Committee of the company's Board of Directors approved an inducement grant of an option to purchase 300,000 shares of the company's common stock to Dr. Katz. The stock option has a 10 year term and a per share exercise price equal to the closing price per share of the company's common stock as quoted on the Nasdaq Capital Market on July 11, 2016. The stock option has a vesting commencement date of July 11, 2016, and will vest over 4 years, with 25% vesting on July 11, 2017 and then vesting in equal monthly increments over the next three years, subject to Dr. Katz's continued service with the company through each applicable vesting date. The stock option grant was made as an inducement that was material to Dr. Katz's acceptance of employment with the company and was granted as an employment inducement award pursuant to NASDAQ Listing Rule 5635(c)(4).
About the Arcelis® Technology Platform
Arcelis® is a precision immunotherapy technology that captures mutated and variant antigens that are specific to each patient's disease. It is designed to overcome immunosuppression by producing a durable memory T-cell response without adjuvants that may be associated with toxicity. The technology is potentially applicable to a wide range of different cancers, and is designed to overcome many of the manufacturing and commercialization challenges that have impeded other personalized cancer immunotherapies. The Arcelis® process uses only a small tumor or blood sample and the patient's own dendritic cells, which are optimized from cells collected by a single leukapheresis procedure. The proprietary process uses RNA isolated from the patient's disease sample to program dendritic cells to target disease specific antigens. The activated, antigen-loaded dendritic cells are then formulated with the patient's plasma and administered via intradermal injection.
About Argos Therapeutics
Argos Therapeutics is an immuno-oncology company focused on the development and commercialization of truly individualized immunotherapies for the treatment of cancer using its Arcelis® technology platform. Argos' most advanced product candidate, AGS-003, is being evaluated in the pivotal ADAPT Phase 3 clinical trial for the treatment of metastatic renal cell carcinoma (mRCC). Argos is also developing a separate Arcelis®-based product candidate, AGS-004, for the treatment of HIV, which is currently being evaluated in an investigator-initiated Phase 2 clinical trial aimed at HIV eradication in adult patients.
Forward Looking Statements
Any statements in this press release about Argos' future expectations, plans and prospects, including statements about the expected and potential future closings of the private placement, Argos' financial prospects, anticipated use of proceeds, future operations and sufficiency of funds for future operations, clinical development of Argos' product candidates, expectations regarding future clinical trials and future expectations and plans and prospects for Argos and other statements containing the words "believes," "anticipates," "estimates," "expects," "intends," "plans," "predicts," "projects," "targets," "may," "potential," "will," "would," "could," "should," "continue," and similar expressions, constitute forward-looking statements within the meaning of The Private Securities Litigation Reform Act of 1995.  Actual results may differ materially from those indicated by such forward-looking statements as a result of various important factors, including whether Argos' cash resources will be sufficient to fund its continuing operations for the periods anticipated; whether results obtained in clinical trials will be indicative of results obtained in future clinical trials; whether Argos' product candidates will advance through the clinical trial process on a timely basis; whether the results of such trials will warrant submission for approval from the United States Food and Drug Administration or equivalent foreign regulatory agencies; whether Argos' product candidates will receive approval from regulatory agencies on a timely basis or at all; whether, if product candidates obtain approval, they will be successfully distributed and marketed; and other factors discussed in the "Risk Factors" section of Argos' Form 10-Q for the quarter ended March 31, 2016, which is on file with the SEC,  and in other filings Argos makes with the SEC from time to time. In addition, the forward-looking statements included in this press release represent Argos' views as of the date hereof. Argos anticipates that subsequent events and developments will cause Argos' views to change. However, while Argos may elect to update these forward-looking statements at some point in the future, Argos specifically disclaims any obligation to do so. These forward-looking statements should not be relied upon as representing Argos' views as of any date subsequent to the date hereof.
Media contact:
Adam Daley
Berry & Company Public Relations
212-253-8881
adaley@berrypr.com

Investor contact:
John Menditto
Argos Therapeutics, Inc.
919-908-0687
jmenditto@argostherapeutics.com