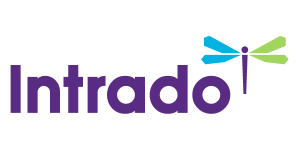 Global Automotive Torque Converter Market 2016 - Forecasts to 2020
/EIN News/ -- Dublin, July 11, 2016 (GLOBE NEWSWIRE) -- Research and Markets has announced the addition of the "Global Automotive Torque Converter Market 2016-2020" report to their offering.

The global automotive torque converter market to grow at a CAGR of 4.1% during the period 2016-2020.

Global Automotive Torque Converter Market 2016-2020, has been prepared based on an in-depth market analysis with inputs from industry experts. The report covers the market landscape and its growth prospects over the coming years. The report also includes a discussion of the key vendors operating in this market.

One trend driving growth in this market will be technological advances in torque converters. Manufacturers are trying to optimize torque converters to enhance vehicle operating efficiency. Reduction in size and weight, a greater lock-up range, and advanced manufacturing processes, such as automated manufacturing, are some of the trends noticed in the advances of the torque converter.

According to the report, one driver propelling market growth is the augmented demand for automatic transmission vehicles. Automatic transmission vehicles, especially passenger cars, are gaining traction in the global market. A majority of customers opt for an automatic transmission in the premium and luxury vehicle segments; however, automatic transmission in smaller car segments is also registering high demand. Automatic transmission vehicles are known for effortless driving, and the congested stop-and-go driving conditions are pushing customers to select automatic transmission vehicles.

Further, the report states that the numerous functional issues related to torque converters will hinder the prospects for market growth until the end of 2020. Torque converters are important components in an automatic transmission. These converters transfer engine torque to vehicle wheels and a malfunctioning torque converter leads to problems like vehicle shuddering, higher stall speeds, and transmission slippages. Diagnosing the cause of the malfunction of a torque converter is a serious challenge.
Key vendors

- Exedy
- Schaeffler (LUK)
- Yutaka
- ZF

Other prominent vendors

- Dynamic Manufacturing
- Precision Torque Converters
- Sonnax
- Transtar

Key Topics Covered:

Part 01: Executive summary

Part 02: Scope of the report

Part 03: Market research methodology

Part 04: Introduction

Part 05: Market landscape

Part 06: Market segmentation by end user

Part 07: Geographical segmentation

Part 08: Market drivers

Part 09: Impact of drivers

Part 10: Market challenges

Part 11: Impact of drivers and challenges

Part 12: Market trends

Part 13: Vendor landscape

Part 14: Key vendor analysis

Part 15: Appendix

For more information visit http://www.researchandmarkets.com/research/zzcwx4/global_automotive



CONTACT: Research and Markets
         Laura Wood, Senior Manager
         press@researchandmarkets.com

         For E.S.T Office Hours Call 1-917-300-0470
         For U.S./CAN Toll Free Call 1-800-526-8630
         For GMT Office Hours Call +353-1-416-8900

         U.S. Fax: 646-607-1907
         Fax (outside U.S.): +353-1-481-1716

         Sector: Telematics and Vehicle Electronics, Automotive Drivetrain and Transmission Components