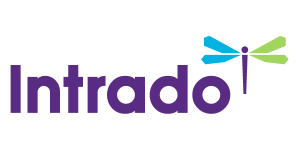 NioCorp Reports Gross Proceeds of C$4.8 Million from its Recent Warrant Exercise Program
Company Now Expects It Will Have Access to Sufficient Capital to Complete Its Elk Creek Project Feasibility Study
/EIN News/ -- Capital Focus Now Shifts to Funding Longer-Term Business Operations,
Staffing Ramp-Up, and Preparation for the Elk Creek Project Capital Raise
CENTENNIAL, Colo., July 11, 2016 (GLOBE NEWSWIRE) -- NioCorp Developments Ltd. ("NioCorp" or the "Company") (TSX:NB) (OTCQX:NIOBF) and (FSE:BR3) announces that it now expects to have sufficient capital to complete its Elk Creek Superalloy Materials Feasibility Study ("Feasibility Study") after raising approximately C$4.8 million in gross proceeds from its recently completed warrant incentive program (the "Warrant Program").
A total of approximately 7.4 million C$0.65 share purchase warrants ("C$0.65 Warrants") expiring November 10, 2016 (the "Expiry Date") were exercised during the incentive period, representing about 50% of all C$0.65 Warrants outstanding and nearly 70% of warrant holders eligible to participate.  Each holder who exercised one Warrant during the Program received 1.11029 common shares, representing one Warrant Share and 0.11029 of a common share, as the incentive portion.
In addition to the proceeds from the Warrant Program, since January 1, 2016, the Company has received more than C$2 million in gross proceeds from other warrant and stock option exercises.
Furthermore, approximately 7.56 million of the C$0.65 Warrants remain outstanding and can be exercised prior to the Expiry Date.  Such exercises represent an estimated C$4.9M in additional potential gross proceeds to the Company, although there can be no assurance that these warrants will be exercised.
"I am very pleased to say that we have now reached the point where we expect to have access to sufficient capital to complete the remaining work associated with the Elk Creek Feasibility Study, and we are continuing to proceed full speed ahead toward finishing our remaining pilot plants and moving the Feasibility Study to conclusion," said Mark A. Smith, NioCorp's Executive Chairman and CEO.  "All pilots are proceeding well and our team is working hard to complete this work as soon as the technical processes allow."
"I want to extend my thanks and appreciation to all NioCorp warrant holders who exercised during our incentive program," Mr. Smith said.  "We are pleased and proud that our share price supported exercise of those warrants, and that so many of our shareholders elected to continue investing in NioCorp."
Mr. Smith said that the Company's capital focus "now turns to funding longer-term business operations and overhead, continuing our staff ramp-up, intensifying permitting processes, and preparing for our large scale project capital raise so that we can proceed to construction launch of the Elk Creek Project as soon as possible and rapidly advance this project to commercial operation."
Disclaimer
This release does not constitute an offer to sell or a solicitation of an offer to buy of any of NioCorp's securities in the United States.  The securities described herein have not been, and will not be, registered under the United States Securities Act of 1933, as amended (the "U.S. Securities Act"), or any state securities laws, and may not be offered or sold within the United States or to, or for the benefit of, U.S. persons (as defined in Regulation S under the U.S. Securities Act) except in compliance with the registration requirements of the U.S. Securities Act and applicable state securities laws or pursuant to exemptions therefrom.
On Behalf of the Board of Directors:
"Mark Smith"
Mark Smith, Executive Chairman, CEO and Director
Source:  NioCorp Developments Ltd.
@NioCorp $NB $NIOBF $BR3 #Niobium #Scandium #ElkCreek
For More Information:  Contact Jim Sims, VP of External Affairs, NioCorp Developments Ltd., 720-639-4650, jim.sims@niocorp.com
About NioCorp
NioCorp is developing a superalloy materials project in Southeast Nebraska that will produce niobium, scandium, and titanium. Niobium is used to produce superalloys as well as High Strength, Low Alloy ("HSLA") steel, which is a lighter, stronger steel used in automotive, structural, and pipeline applications.  Scandium is a superalloy material that can be combined with Aluminum to make alloys with increased strength and improved corrosion resistance.  Scandium also is a critical component of advanced solid oxide fuel cells.  Titanium is used in various superalloys and is a key component of pigments used in paper, paint and plastics and is also used for aerospace applications, armor and medical implants.
Cautionary Statements
Neither TSX nor its Regulation Services Provider (as that term is defined in the policies of the TSX) accepts responsibility for the adequacy or accuracy of this release.  Certain statements contained in this press release may constitute forward-looking statements, including but not limited to statements regarding timing and completion of the Feasibility Study and technical and pilot plant work in connection therewith, the Company having sufficient capital to complete the Feasibility Study, the Company's long term capital focus, the potential construction launch of the Elk Creek Project, and potential commercial production at the Elk Creek Project. Such forward-looking statements are based upon NioCorp's reasonable expectations and business plan at the date hereof, which are subject to change depending on economic, political and competitive circumstances and contingencies. Readers are cautioned that such forward-looking statements involve known and unknown risks, uncertainties and other factors that may cause a change in such assumptions and the actual outcomes and estimates to be materially different from those estimated or anticipated future results, achievements or position expressed or implied by those forward-looking statements. Risks, uncertainties and other factors that could cause NioCorp's plans or prospects to change include changes in demand for and price of commodities (such as fuel and electricity) and currencies; changes or disruptions in the securities markets; legislative, political or economic developments; the need to obtain permits and comply with laws and regulations and other regulatory requirements; the possibility that actual results of work may differ from projections / expectations or may not realize the perceived potential of NioCorp's projects; risks of accidents, equipment breakdowns and labor disputes or other unanticipated difficulties or interruptions; the possibility of cost overruns or unanticipated expenses in development programs; operating or technical difficulties in connection with exploration, mining or development activities; the speculative nature of mineral exploration and development, including the risks of diminishing quantities of grades of reserves and resources; and the risks involved in the exploration, development and mining business.
The ability of the Company to satisfy the terms of the Agreement referenced in this press release is dependent upon the conversion of the known niobium resources at the Elk Creek project into economically recoverable reserves, the ability of the Company to obtain necessary financing to complete the development, obtaining all necessary approvals, and constructing a mine and processing facility at the Elk Creek Project, as well as the achievement of commercial production of Ferroniobium. There can be no assurance that the conditions to supply product under the Agreement will be met.  Additionally, investors are cautioned that, without a prefeasibility or feasibility study prepared in accordance with National Instrument 43-101, there can be no assurance that the Company will bring into production a mine and processing facility at Elk Creek.
NioCorp disclaims any intention or obligation to update or revise any forward-looking statements whether as a result of new information, future events or otherwise.