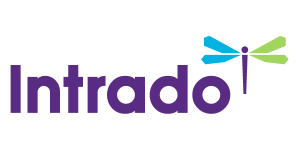 Global Baby Fashion Accessories Market 2016-2020 - Key Vendors are Carter's, Gap, Gerber Childrenswear, Ralph Lauren & The Children's Place
/EIN News/ -- Dublin, July 11, 2016 (GLOBE NEWSWIRE) -- Research and Markets has announced the addition of the "Global Baby Fashion Accessories Market 2016-2020" report to their offering.

The global baby fashion accessories market to grow at a CAGR of 5.23% during the period 2016-2020.

The report covers the present scenario and the growth prospects of the global baby fashion accessories market for 2016-2020. To calculate the market size, the report takes into account revenue generated from retail sales of baby fashion accessories for the age group of 0-4 years. It does not include retail sales of gold, platinum, or any other high-value jewelry. The report also includes a discussion of the key vendors operating in this market.
One trend which is boosting market growth is innovative designs and patterns in children's clothing and accessories. Manufacturers are incorporating fashionable patterns and using licensed movie and cartoon content on baby fashion products. Need-based and functional accessories like bibs, socks, mittens, and hairbands are now launched in stylish prints, colors, and designs. A lot of the designs and patterns in baby fashion accessories also imitate adult fashion styles and designs.

According to the report, a key growth driver is the increasing organized retail in developing countries. The evolving retail industry, especially in developing countries, is marked by the emergence of a large number of stores in the hypermarket, supermarket, and specialty formats. Convenience and comfort are increasingly becoming important to customers because of their hectic lifestyles and work schedules. Large organized retail stores stock many brands and a variety of baby fashion accessories under one roof, providing more options to consumers. These stores also stock other baby products to fulfill the requirements of shoppers. With the increase in brand consciousness among consumers, the importance of organized retailers carrying branded baby fashion accessories, and other baby products, has also increased.

Further, the report states that one challenge that could restrict market growth is declining fertility and birth rates. This decline is the result of many factors including a higher number of women going for higher education and entering the workforce, urbanization and the resultant smaller households, and the wider availability of contraception methods. This factor has significant negative impact on vendors in the market.

Key vendors

- Carter's
- Gap
- Gerber Childrenswear
- Ralph Lauren
- The Children's Place

Other prominent vendors

- Baby Vision
- Barneys New York
- B Nature
- Bonnie Mob
- Bossini
- Bobdog
- Crummy Bunny
- Esprit Holdings
- Gymboree
- LVMH
- Mamas and Papas
- Mothercare
- Nike
- Roberto Cavalli
- Sckoon
- Walt Disney

Key Topics Covered:

Part 01: Executive summary

Part 02: Scope of the report

Part 03: Market research methodology

Part 04: Introduction

Part 05: Market landscape

Part 06: Market segmentation by product

Part 07: Geographical segmentation

Part 08: Key leading countries

Part 09: Market driver

Part 10: Impact of drivers

Part 11: Market challenges

Part 12: Impact of drivers and challenges

Part 13: Market trends

Part 14: Vendor landscape

Part 15: Key vendor analysis

Part 16: Appendix

For more information visit http://www.researchandmarkets.com/research/xlzd8v/global_baby



CONTACT: Research and Markets
         Laura Wood, Senior Manager
         press@researchandmarkets.com

         For E.S.T Office Hours Call 1-917-300-0470
         For U.S./CAN Toll Free Call 1-800-526-8630
         For GMT Office Hours Call +353-1-416-8900

         U.S. Fax: 646-607-1907
         Fax (outside U.S.): +353-1-481-1716

         Sector: Baby and Childrenswear, Apparel Accessories