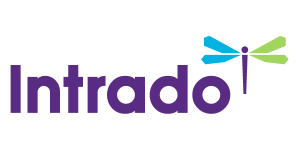 Berk Eye Care Center Offers Promotion on Sunglasses to Remind Residents About the Importance of UV Eye Protection
/EIN News/ -- COLUMBUS, Ohio, July 03, 2016 (GLOBE NEWSWIRE) -- Ohio optometrist Berk Eye Care Center would like to remind patients and residents about the dangers of sun exposure to vision and eye health. Unprotected eyes are just as at risk as unprotected skin. Unfortunately, harmful eye health and vision effects can be the result. It's important for people of all ages to be mindful of protecting their eyes from UV exposure. 
The American Optometric Association states that in order for eyes to be safe and protected, at least 99 percent of all UV-A and UV-B rays from the sun should be shielded from eyes. The use of appropriate eye and sun protection is crucial in accomplishing this. High quality sunglasses from today's top eyewear makers offer an effective and fashionable solution. Many of the eyeglass manufacturers featured at Berk Eye Care Center are among the top designers in their field.
Ohio residents in the Gahanna and Columbus areas have access to a full suite of premier optometry services at Berk Eye Care Center. An extensive collection of high-quality sunglasses brands provides sun protection for clients of all ages. The Gahanna and Columbus optician is currently offering a summer special on sunglasses.
Berk Eye Care Center would like to contribute to vision health and eye safety in Ohio by offering a sale on top brands in their sunglasses collection. From now through August 31st, clients who visit their Gahanna or Columbus locations can receive 30 percent off their sunglasses order on qualifying brands.
Berk Eye Care Center offers some of the top eyeglass brands available on the market today, including Ray-Ban, Adidas, Burberry, Converse, Dolce & Gabbana, Tommy Hilfiger, Kate Spade, John Varvatos, Ted Baker, Spine, Michael Kors, Hugo Boss, Jimmy Choo, Juicy Couture, Nike and many more. Some of their additional brands are excluded from the promotion.
Dr. Michael S. Berk, principal owner of Berk Eye Care Center, explains, "We as a society hear less about the effects of the sun's UV rays on our unprotected eyes than we do for our skin. Prolonged exposure to UV rays over time may result in eye problems such as cataracts, macular degeneration or cancer. The simple act of wearing a quality pair of sunglasses while out in bright or sunny conditions can make all the difference any time of year. We hope to raise awareness and foster better eye health in the Ohio area with our summer sunglasses special. Customers can receive 30 percent off many of our top sunglasses brands until August 31st."
Berk Eye Care Center has locations in Gahanna and Columbus, Ohio. Those in the public who would like to learn more about their services or book an appointment may do so by calling (614) 476-2015. Additional information about the clinic and their locations is also available on their website at http://berkeyecarecenter.com/.
Berk Eye Care Center, (614) 476-2015