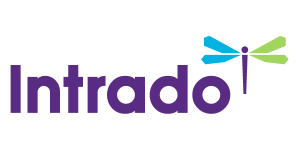 SHAREHOLDER ALERT: Pomerantz Law Firm Reminds Shareholders with Losses on their Investment in LendingClub Corporation of Class Action Lawsuit and Upcoming Deadline – LC
/EIN News/ -- NEW YORK, July 03, 2016 (GLOBE NEWSWIRE) -- Pomerantz LLP announces that a class action lawsuit has been filed against LendingClub Corporation ("LendingClub" or the "Company") (NYSE:LC) and certain of its officers. The class action, filed in United States District Court, Northern District of California, and docketed under 16-cv-02627, is on behalf of a class consisting of all persons other than Defendants who purchased or otherwise acquired LendingClub securities: (1) pursuant and/or traceable to LendingClub's false and misleading Registration Statement and Prospectus issued in connection with the Company's initial public offering on or about December 11, 2014 (the "IPO" or the "Offering"); and/or (2) on the open market between December 11, 2014 and May 6, 2016, both dates inclusive (the "Class Period"), seeking to recover compensable damages caused by Defendants' violations of the Securities Act of 1933 (the "Securities Act") and the Securities Exchange Act of 1934 (the "Exchange Act") (the "Class").
If you are a shareholder who purchased LendingClub securities during the Class Period, you have until July 15, 2016 to seek appointment as Lead Plaintiff for the class. A copy of the Complaint can be obtained at www.pomerantzlaw.com. To discuss this action, contact Robert S. Willoughby at rswilloughby@pomlaw.com or 888.476.6529 (or 888.4-POMLAW), toll free, ext. 9980. Those who inquire by e-mail are encouraged to include their mailing address, telephone number, and number of shares purchased.
[Click here to join this class action]
LendingClub, together with its subsidiaries, operates as an online marketplace that connects borrowers and investors in the United States.
The Complaint alleges that in connection with the IPO and throughout the Class Period, Defendants made materially false and misleading statements regarding the LendingClub's business, operational and compliance policies. Specifically, Defendants made false and/or misleading statements and/or failed to disclose that: (i) LendingClub's internal controls were inadequate to ensure that LendingClub's loans conformed to its customers' criteria; (ii) LendingClub's internal controls were inadequate to ensure that relevant interests in third-party transactions were fully and timely disclosed; and (iii) as a result of the foregoing, LendingClub's public statements were materially false and misleading at all relevant times.
On May 9, 2016, LendingClub disclosed in an SEC filing that on May 6, 2016, the Company's Board of Directors had accepted the resignation of Defendant Renaud Laplanche ("Laplanche") as the Company's Chairman and Chief Executive Officer ("CEO"). The Company reported that Laplanche's resignation was precipitated by an internal review that found that the Company had sold $22 million in loans, made to consumers with low credit scores, to a single investor (later reported to be Jefferies LLC ("Jefferies")), in violation of the investor's "express instructions."
In the same filing, the Company also disclosed "a failure to inform the board's Risk Committee of personal interests held in a third party fund while the Company was contemplating an investment in the same fund." Media outlets subsequently reported that Laplanche had failed to fully disclose a personal interest he held in Cirrix Capital while the Company was contemplating investing in the fund—an investment that Laplanche had himself proposed to LendingClub's risk-management committee—and that LendingClub Board Member John Mack also held an undisclosed interest in Cirrix Capital.
On this news, LendingClub's stock fell $2.48 per share, or nearly 35%, to close at $4.62 per share on May 9, 2016.
On May 9, 2016, post-market, news outlets reported that the SEC was investigating LendingClub's disclosures. 
On May 10, 2016, Bloomberg and other news outlets reported that Goldman Sachs and Jefferies had halted their purchases of LendingClub loans. That same day, the U.S. Treasury Department issued a White Paper describing the online lending industry as "untested" and calling for more regulation.
On this news, LendingClub stock fell $0.52 per share, or 11.3%, to close at $4.10 per share on May 10, 2016.
The Pomerantz Firm, with offices in New York, Chicago, Florida, and Los Angeles, is acknowledged as one of the premier firms in the areas of corporate, securities, and antitrust class litigation. Founded by the late Abraham L. Pomerantz, known as the dean of the class action bar, the Pomerantz Firm pioneered the field of securities class actions. Today, more than 80 years later, the Pomerantz Firm continues in the tradition he established, fighting for the rights of the victims of securities fraud, breaches of fiduciary duty, and corporate misconduct. The Firm has recovered numerous multimillion-dollar damages awards on behalf of class members. See www.pomerantzlaw.com
CONTACT:
Robert S. Willoughby
Pomerantz LLP
rswilloughby@pomlaw.com