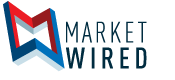 Intergraph(R) GT STRUDL(R) to Offer September Training Courses on Static, Dynamic, Baseplate, and Steel Design and Analysis
/EINPresswire.com/ -- HOUSTON, TX -- (Marketwired) -- 06/30/16 -- Intergraph will host a series of GT STRUDL training sessions during September at the company's Norcross office near Atlanta, Georgia that will demonstrate how to use the software for basic static analysis, dynamic analysis, baseplate design and analysis, and steel design and analysis. The courses will include GT STRUDL Overview and Basic Static Analysis on September 12-14; GT STRUDL Steel Design on September 15-16; GT STRUDL Dynamic Analysis on September 26-27; and GT STRUDL Base Plate Analysis on September 21, 2016.
Leading the sessions will be the team that created GT STRUDL, including Dr. Kenneth (Mac) Will, executive technical director for GT STRUDL at Intergraph. Engineers completing the course will receive professional development hours that may be applied towards a professional engineering license in many states. For more information about the training, visit http://www.coade.com/products/gtstrudl-training.
Intergraph's GT STRUDL structural analysis and design modeling software provides solutions for structural engineers involved in designing concrete, steel and reinforced concrete structures. For more information on Intergraph GT STRUDL, visit http://www.coade.com/products/gtstrudl. For information on Intergraph analysis products, visit http://www.intergraph.com/ppm/analysis.aspx. For more information on Intergraph CADWorx, visit http://www.intergraph.com/products/ppm/cadworx/.
About Intergraph CADWorx & Analysis Solutions
Intergraph CADWorx & Analysis Solutions is part of Intergraph Process, Power & Marine (PP&M). It develops and supports the following products: CADWorx, for plant design; CAESAR II, for pipe stress analysis; PV Elite and Visual Vessel Design, for pressure vessel analysis; TANK, for storage tank analysis; and GT STRUDL, for structural analysis.
Soon to be known as Hexagon Process, Power & Marine, Intergraph PP&M is part of Hexagon (Nasdaq Stockholm:HEXA B; hexagon.com), a leading global provider of information technologies that drive quality and productivity across geospatial and industrial enterprise applications.
© 2016 Intergraph Corporation. All rights reserved. Intergraph, the Intergraph logo, CADWorx, CAESAR II, PV Elite and GT STRUDL are registered trademarks, and TANK is a trademark, of Intergraph Corporation or its subsidiaries. Other brands and product names are trademarks of their respective owners.
Contacts
Gary Carson
+1.713.668.8550
Email Contact
Vornel Walker
+1.281.890.4566