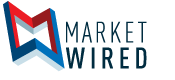 Oklahoma City Mayor Mick Cornett Sworn in as 74th President of the U.S. Conference of Mayors
INDIANAPOLIS, IN--(Marketwired - June 27, 2016) - The presidential gavel was officially handed to Oklahoma City Mick Cornett today, appointing him head of the nonpartisan organization during the 84th Annual Meeting of the U.S. Conference of Mayors (USCM) in Indianapolis, IN.
During the four-day gathering, more than 200 city leaders met to discuss a broad range of policy issues impacting America's cities and their economic health including community policing, federal investment in America's cities and public-partnerships that drive innovation and efficiency.
As Conference President, Mayor Cornett will set the organization's agenda, appoint committee and task force chairs and serve as the national spokesperson for the June 2016-June 2017 term. In his inaugural remarks, Mayor Cornett spoke to issues of infrastructure investment, healthy living and wellness, criminal justice reform, technology, and the strength of America's cities and metropolitan economies.
In his inaugural speech to the Conference, Mayor Cornett underscored the strength of cities and explained he would ensure urban issues are infused into the 2016 presidential campaign.
"We're going to focus on ensuring that the presidential candidates -- and ultimately the next president -- hear the voices of America's mayors," said Mayor Cornett. "U.S. cities have critical infrastructure needs that have to be addressed. Many of the issues facing our nation land on our city streets and mayors are finding innovative, data-driven solutions for these issues. We would like the federal government to partner with mayors on these solutions."
/EINPresswire.com/ -- He also reminded the mayors of power of the bipartisan organization.
"The U.S. Conference of Mayors is an organization that works across all the lines that seem to cripple government at nearly every other level. Mayors know we have to work together to get things done. We're going to look for new levels of engagement from this wonderfully diverse group of smart, capable problem solvers and we'll look for opportunities to work together on the issues facing our cities and our nation."
To view Mayor Cornett's entire speech, please visit www.usmayors.org.
"He's been elected by his peers," said Tom Cochran, USCM CEO and Executive Director. "It's one of the highest honors you can have as a mayor. For one year, he's America's mayor. It's a very powerful position."
Prior to becoming the President of the Conference of Mayors, Cornett served as the organization's Vice President over the past year. Before joining the leadership of the Conference, Cornett served as a member of several standing committees, as well as Chair of the Mayors Professional Sports Alliance and the Metro Economies Committee. He proudly hosted the 78th USCM Annual Meeting in Oklahoma City in 2010.
At the concluding session of the Conference on Monday, the mayors debated and voted on policy recommendations to present to the Administration. The group passed resolutions in support of Criminal Justice Reform, funding to combat the Zika virus, legislation to fight opioid addiction, direct funding to cities to combat poverty, comprehensive investment in rebuilding the nation's infrastructure, water, urging congress to remove the obstacles of the U.S. embargo against Cuba, and many more.
The proceedings of Monday's business session, as well as the entire package of adopted resolutions and policy of the Conference can be found at www.usmayors.org.
The group also voted in newly elected leadership during the meeting as follows: President: Oklahoma City (OK) Mayor Mick Cornett;
Vice President: New Orleans (LA) Mayor Mitch Landrieu; Second Vice President: Columbia (SC) Mayor Stephen Benjamin.
Newly Elected USCM Trustees are as follows: New York (NY) City Mayor Bill de Blasio, Dayton (OH) Mayor Nan Whaley, Green Bay (WI) Mayor Jim Schmidt. Trustees of the USCM, along with the top three officers and past presidents make up the Executive Committee of the organization.
Newly Elected USCM Advisory Board Members are as follows: Mesa (AZ) Mayor John Giles, Austin (TX) Mayor Steve Adler, Dubuque (IA) Mayor Roy Buol, Fontana (CA) Mayor Acquanetta Warren, Gary (IN) Mayor Karen Freeman-Wilson, South Bend (IN) Mayor Pete Buttigieg. The Advisory Board functions in an advisory capacity to the Executive Committee on all matters of policy and program.
The U.S. Conference of Mayors is the official nonpartisan organization of cities with populations of 30,000 or more. There are 1,210 such cities in the country today, and each city is represented in the Conference by its chief elected official, the mayor. Like us on Facebook at facebook.com/usmayors, or follow us on Twitter at twitter.com/usmayors.
Contact:
Elena Temple-Webb
202-286-1100
etemple@usmayors.org

Sara Durr
202-215-1811
sara@durrcommunications.com