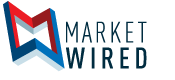 Cambrios Appoints Tech Business Veteran to Develop Asia Market
Cambrios Shipping Silver Nanowires for Touch, OLED Lighting and Solar Applications
/EINPresswire.com/ -- SUNNYVALE, CA--(Marketwired - June 27, 2016) - Cambrios Advanced Materials Corporation today announced the appointment of Ryosuke Kuwada to the newly-created position of executive advisor to the CEO. Kuwada will focus on Cambrios' business development efforts in Asia.
With over 30 years in technology sales and marketing management, Kuwada's professional background includes direct experience in electronic displays, components and nano-materials with Toppan Printing, E Ink, Innova Dynamics and DuPont, working in both the US and Japan. At those companies, he was instrumental in securing many of the tier-one design wins that led to business success.
"Kuwada-san will help us in a region critical to our business, bringing seniority and extensive relevant background to our customer and partner relationships," said Cambrios CEO John LeMoncheck. "His depth of expertise and customer knowledge will enable best-in-class customer service for Cambrios in Asia."
Kuwada has held senior management positions in global business, for example, sales and marketing VP at E Ink & Innova Dynamics, head of corporate planning at Toppan, and senior manager of business development at DuPont. He now runs his own venture strategy consulting and seed investment firm in Tokyo and Hong Kong in the areas of electronics materials, components and displays. Kuwada graduated from Keio University (Tokyo), with a BSEE in electronics materials and accomplished post-graduate studies in media design and finance.
"Cambrios has the best technology and unrivaled IP in the market. I am excited about joining the company and look forward to working with existing and new partners/customers in Asia," said Kuwada.
About Cambrios Advanced Materials Corporation
Cambrios, headquartered in Sunnyvale, California, leads the industry in providing innovative solutions using nanotechnology. Its breakthrough silver nanowire-based transparent conductor material simplifies and cost-reduces electronics manufacturing and improves end-product performance for electronic devices including flexible/bendable touch screen displays, EMI shielding, LCDs, ePaper, OLED lighting and thin film photovoltaics. The company's ClearOhm® product is the transparent conductor providing significant optical advantages and electrical performance beyond traditional materials and methods.
Image Available: http://www.marketwire.com/library/MwGo/2016/6/25/11G104311/Images/CambriosNRRyosukeKuwadaJune252016-fbd2f5b6356faca7accdfd3aa9dfa556.jpg
Media contact
Neal Leavitt
Email: neal@leavcom.com
Phone: + 1 760 639 2900