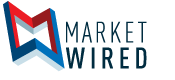 UGE International Ltd. Announces Grant of Options
/EINPresswire.com/ -- TORONTO, ONTARIO -- (Marketwired) -- 06/27/16 -- UGE International Ltd. (the "Company" or "UGE") (www.ugei.com) (TSX VENTURE: UGE)(OTCQB: UGEIF), a global leader in distributed renewable energy solutions, is pleased to announce that it has granted 90,000 options to Nicolas Blitterswyk, the Company's Chief Executive Officer, with each such option being exercisable for one common share of the Company at an exercise price of $0.45 per share for a period of five years from the date of grant, and with such options to vest as to a third on December 19, 2016, a third on December 19, 2017, and a third on December 19, 2018.
About UGE
UGE delivers immediate savings to businesses through cleaner electricity. We help commercial and industrial clients become more competitive through the low cost of distributed renewable energy. With over 300 MW of experience globally, we work daily to power a more sustainable world. Visit us at www.ugei.com.
Neither TSX Venture Exchange nor its Regulation Services Provider (as that term is defined in the policies of the TSX Venture Exchange) accepts responsibility for the adequacy or accuracy of this release.
Contacts:
Ashley Fallon
Communications Manager
press@ugei.com
(917) 338-1668