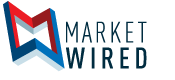 New Zealand Financial Service Provider Agrees to Pay $125,000 USD for Unregistered Trading in B.C.
/EINPresswire.com/ -- VANCOUVER, BRITISH COLUMBIA -- (Marketwired) -- 06/27/16 -- In a settlement agreement with the British Columbia Securities Commission (BCSC), Asia Finance Corporation Ltd., a New Zealand company, has admitted it traded securities on behalf of B.C. residents without being registered, contrary to the Securities Act.
The agreement states that Asia Finance promoted its securities trading services through its website, but did not post any restrictions or limitations on who may open accounts or use the advertised services. As such, Asia Finance did not take reasonable precautions not to sell securities to B.C. residents.
The agreement also states that in August 2013, Asia Finance opened trading accounts at a dealer in Vancouver, B.C. From October 2013 to February 2014, Asia Finance used those accounts to trade on behalf of clients, including $8.25 million worth of trades for three B.C. residents. Asia Finance has never been registered to trade securities in the province.
Asia Finance has paid the BCSC $125,000 USD in respect of the settlement of this matter. Asia Finance has also been permanently banned from trading in or purchasing securities and from engaging in investor relations activities.
The BCSC would like to thank the Alberta Securities Commission and the Financial Markets Authority of New Zealand for their assistance in this matter.
You may view the settlement agreement on our website www.bcsc.bc.ca by typing Asia Finance Corporation Ltd. or 2016 BCSECCOM 210 in the search box. Information regarding disciplinary proceedings can be found in the Enforcement section of the BCSC website.
Please visit the Canadian Securities Administrators' Disciplined List for information relating to persons and companies disciplined by provincial securities regulators, the Investment Industry Regulatory Organization of Canada (IIROC) and the Mutual Fund Dealers Association (MFDA).
About the British Columbia Securities Commission (www.bcsc.bc.ca)
The British Columbia Securities Commission is the independent provincial government agency responsible for regulating capital markets in British Columbia through the administration of the Securities Act. Our mission is to protect and promote the public interest by fostering:


--  A securities market that is fair and warrants public confidence
--  A dynamic and competitive securities industry that provides investment
    opportunities and access to capital


Learn how to protect yourself and become a more informed investor at www.investright.org.
Contacts:
Alison Walker
Media Relations
604-899-6713

Public inquiries:
604-899-6854 or 1-800-373-6393 (toll free)