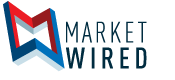 Claim Post Resources Inc. Completes Acquisition of the Dayton Racetrack Gold Property, Timmins Ontario
/EINPresswire.com/ -- TORONTO, ONTARIO -- (Marketwired) -- 06/27/16 -- Claim Post Resources Inc. (TSX VENTURE: CPS) ("Claim Post") or the ("Company") is pleased to announce that it has completed the acquisition of the Racetrack property ("Racetrack"), near Timmins, Ontario, from Electra Stone Ltd. (TSX VENTURE: ELT), formerly known as Electra Gold Ltd. Claim Post has acquired the remaining 50% of the property that is did not own for 1,500,000 common shares pursuant to the September 13, 2010 Agreement.
Claim Post - Timmins Gold Exploration
Claim Post Resources was incorporated in 2005 as a private company and listed on the TSX-V in 2010. Missing within the Timmins Camp, is the location of the "major gold systems" west of both the Hollinger McIntyre and the more southerly Buffalo Ankerite - Aurnor - Delnite mines. Both gold systems stop at the Tisdale or the Deloro Township west boundary. The company's gold exploration focus was to find where the "missing gold systems" are located in Mountjoy and Ogden townships.
Historically, only the small Desantis Mine was mined in the PD Splay Fault corridor in the township immediately west of the Hollinger and McIntyre mines. The gold systems restart 10 kilometres west, or west of the Mattagami River fault. Please see attached map (http://media3.marketwire.com/docs/ClaimPost627.jpg) showing the Timmins Camp Gold Mines, the ounces gold mined from each, as well as the Claim Posts land position - the Dayton Racetrack and Mountjoy.
The map also shows that both the Hoyle Pond and Tahoe Lakeshore "new mine" trends. The Tahoe (Lakeshore) trend and the more southerly Gold River Trend are both situated south of the PD Fault and West of the Mattagami River Fault. The Hoyle Pond - Owl Creek - Bell Creek trend, is located north of the historical Pamour - Hallnor mines. The Hoyle Pond trend is situated north of the PD Fault. Goldcorp's high grade Hoyle Pond Mine has been in production mine since 1985.
To explore for the "missing gold system" west of the Hollinger, required the company to acquire property both north and south Porcupine Destor Splay Fault corridor. To compile a land package south of the PD Fault, Claim Post did two deals in 2010.
In June 2010, the Company acquired a100% interest in Dayton Property which is comprised of 50 patented claims; 38 patented claims in Deloro Township, covering the historic Dayton gold zone; 2 patented claims in Ogden, and 10 Deloro patented claims covering the McLaren Mine, just south of Buffalo Ankerite (owned by Lexam VG Gold Inc.). These patents are subject to a 3% NSR royalty with no buyout.
In September 2010, Claim Post optioned 103 claim units and 11 patented claims in Ogden Township, 5 kilometers south of the city of Timmins. The Racetrack Property was optioned from Electra Gold, now Electra Stone Ltd. Claim Post now owns 100% of the Racetrack, subject only to a 2% NSR Royalty. Claim Post can purchase up to 1.33% the Racetrack royalty for $1.33 million dollars.
To assemble a land position north of the PD Fault required 10 years of continuous staking in Mountjoy Township as ground slowly came open. Currently, Claim Post Mountjoy staked claims total 174 units or about 18 square kilometers (30 percent of the Township). Claim Post optioned Mountjoy to Osisko Mining Corp. for a 2 year period while Claim Post funded exploration on the Dayton Racetrack project.
In 2012, due to market conditions, Claim Post ceased gold exploration in Timmins and the Company acquired about 5 square kilometers miles of silica sand leases, 200km NE of Winnipeg. Most of Claim Post's efforts from 2012 to early 2016 were focused on silica sand. The Company will focus on gold exploration in Timmins until the oil price stabilizes in the $60 to $80 range.
Previous Claim Post - Timmins Gold Programs
To explore south of the PD fault, Claim Post flew an east-west Magnetic (Mag Survey) and Electro Magnetic (EM) airborne survey, did a program of Deep IP followed by 5,000m of diamond drilling mainly below the historical Dayton gold zone and a few holes to check below the McLaren Mine.
Company President, Charles Gryba, is quoted at the time (SEDAR April 6th, 2011 Press Release): "The Dayton gold system has now been test drilled along a strike length of one kilometer, with gold values intersected down to a depth of 500m. What is encouraging, is that the numbers of individual gold intersections are increasing from 2 or 3 at the east end of the Dayton system to 15 narrow gold intersections (greater than 1.00 g/t) in multiple rock types over a 200m width towards the west end of the system."
Diamond drilling proved the presence of a persistent gold system on the Racetrack property. However, to cost effectively trace the location of the known gold system and potentially locate new zones on the 11 square mile property, a recognizance program of Mobile Metal Ion (MMI) geochem sampling was done.
To explore north of the PD Fault, a magnetic - radiometric airborne survey was flown by Osisko covering part of Godfrey Township and most of Mountjoy Township under year 1 of the Company's Joint Venture with Osisko Mining Corp. In year 2, Claim Post competed a comprehensive MMI geochem program totaling about 3,000 MMI samples at 25m intervals in Mountjoy and Godfrey Township. The MMI program was very successful; 7 bedrock MMI gold anomalies each at least 75m wide were located.
Claim Post Company President, Charles Gryba commented: "The MMI programs have given us an indication of where the potential gold systems are located both north and south of the PD fault system. The company will do a confirmation MMI sampling program and then test drill the targets based on our MMI Modeling. A discovery of a new gold system in Timmins will create substantial shareholder value. The best place to look for a new gold orebody is explore for what is missing in a proven camp."
A similar approach to creating value was suggested recently by John Kaiser, when he spoke at this year's Vancouver Commodity Forum: "Discovery exploration is what the space used to be all about in the 1980s and 1990s, where the idea was to generate a prospect, find a target and hopefully make a discovery that would be bought out by a major before delivering the first resource estimate."
Claim Post Resources Inc. (TSX VENTURE: CPS) is a Canadian based mineral exploration company and a reporting issuer in Ontario, Alberta and British Columbia. Claim Post has a major land position the Timmins Camp for gold. Claim Post also striving to obtain 100% ownership in 9 nines or 306 hectares Gossan Resources of a high grade silica sand - frack sand deposit 200km NE of Winnipeg, Manitoba. The final payment for the Gossan leases is currently being re-negotiated.
The Seymourville project that has a NI 43-101 Resource of 25,959,000 tones on about 20% of the lease area. (SEDAR June 20th 2014). A positive initial PEA was competed (SEDAR November 24th 2014). The PEA highlighted that the Seymourville project at 1,000,000 tpy frack sand sales would generate CDN $617 million after tax net cash flow undiscounted or CDN $151 million using an after tax 10% discount rate. The project Capex was estimated at CDN $93m including a 20% contingency generating an after tax ROI of 21%.
Claim Post is also well positioned to become a future leading provider of premium white silica sand proppant to shale oil drilling operations in the Williston Basin (both the Canadian and U.S. sides of the Border), and western Canada. There are 125,583,908 common shares of the Company currently issued and outstanding.
Charles Gryba, President, P. Eng. is the Qualified Person that prepared the content of the news release in compliance with National Instrument 43-101 with respect to this release.
Statements in this release that are forward-looking reflect the Company's current views and expectations with respect to its performance, business, and future events. Such statements are subject to various risks and assumptions, some, but not necessarily all, are disclosed elsewhere in the Company's periodic filings with Canadian securities regulators. Such statements and information contained herein represent management's best judgment as of the date hereof based on the information currently available; however actual results and events may vary significantly.
The Company does not assume the obligation to update any forward-looking statement. Neither TSX Venture Exchange nor its Regulation Services Provider (as that term is defined in the policies of the TSX Venture Exchange) accepts responsibility for the adequacy or accuracy of this release.
Contacts:
Claim Post Resources Inc.
Charles Gryba
President and Director
416-801-6366

Claim Post Resources Inc.
Peter Gryba
Corporate Affairs
416-203-3776
www.claimpostresources.com