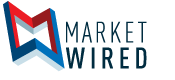 Little Giant EC-1-DV and EC-1K-DV Condensate Removal Pump Provides Multi-Voltage Operation in One Unit
/EINPresswire.com/ -- FORT WAYNE, IN -- (Marketwired) -- 06/27/16 -- Franklin Electric Co., Inc. (NASDAQ: FELE) offers the Little Giant® EC-1-DV Series Mini Condensate Removal Pump that provides multi-voltage operation from one unit. This model is designed to operate on any common residential and commercial voltages of 115V, 208V and 230V single phase. The EC-1-DV and EC-1K-DV (condensate pumping kit) accomplish this multi-voltage operation by sensing the supply voltage and providing only the right amount of power to drive the pump to produce precise and consistent pumping performance. The pump offers improved noise reduction, reliable solid-state switching technology, and easy installation on the right or left side of mini-split, wall-mount ductless air conditioners.
In addition to these features, it includes all the innovative features of the existing EC-1 Series.
EC-1 key features and benefits include:
Vibration Dampening Design - An elastomeric cushion supports the motor, which isolates inherent motor vibrations and reduces noise transmission. Combined with external isolation mounts, this further reduces noise transmission to surrounding surfaces.
Quick and Easy Installation - Mounting brackets allow the motor/controller and reservoir to be quickly positioned during initial install and later during servicing.
Advanced Float Design - Precision magnets activate Hall Effect sensors within the float to provide pinpoint accuracy for automatic on/off pump operation and overflow detection.
Immediate Visual Inspection - A clear reservoir tank provides immediate inspection of the water level, float and filter for quick and accurate servicing.
This powerful combination of features provides the most advanced mini condensate removal pump for ductless mini-split air conditioners available today. For more information, visit www.littlegiant.com.
Franklin Electric is a global leader in the production and marketing of systems and components for the movement of water and fuel. Recognized as a technical leader in its products and services, Franklin Electric serves customers around the world in residential, commercial, agricultural, industrial, municipal, and fueling applications. For more information, visit www.littlegiant.com or contact your local Little Giant Distributor or Manufacturer's Rep.
"Safe Harbor" Statement under the Private Securities Litigation Reform Act of 1995. Any forward-looking statements contained herein, including those relating to market conditions or the Company's financial results, costs, expenses or expense reductions, profit margins, inventory levels, foreign currency translation rates, liquidity expectations, business goals and sales growth, involve risks and uncertainties, including but not limited to, risks and uncertainties with respect to general economic and currency conditions, various conditions specific to the Company's business and industry, weather conditions, new housing starts, market demand, competitive factors, changes in distribution channels, supply constraints, effect of price increases, raw material costs, technology factors, integration of acquisitions, litigation, government and regulatory actions, the Company's accounting policies, future trends, and other risks which are detailed in the Company's Securities and Exchange Commission filings, included in Item 1A of Part I of the Company's Annual Report on Form 10-K/A for the fiscal year ending December 28, 2013, Exhibit 99.1 attached thereto and in Item 1A of Part II of the Company's Quarterly Reports on Form 10-Q. These risks and uncertainties may cause actual results to differ materially from those indicated by the forward-looking statements. All forward-looking statements made herein are based on information currently available, and the Company assumes no obligation to update any forward-looking statements.
Contact:
Eric Pulley
Franklin Electric Co., Inc.
260.827.5677

Media Contact:
Valerie Harding
Ripple Effect Communications
617-536-8887