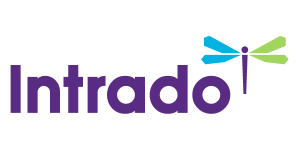 St. Francis Animal Hospital Raises Awareness About Pet Weight Control
/EIN News/ -- LAS VEGAS, June 26, 2016 (GLOBE NEWSWIRE) -- St. Francis Animal Hospital of Las Vegas, NV, recently stepped up its efforts to raise awareness about the importance of pet weight control. The animal hospital, which is staffed by Las Vegas veterinarian Dr. David Drake and his team, hopes to assist pet owners in helping their pets lose weight or to avoid becoming overweight in the first place. According to the Association for Pet Obesity Prevention, more than half of all dogs and cats in the United States are obese. "Pets' health is negatively impacted by being overweight, so we are ramping up our efforts to help pet owners keep their pets' weight in check," said Dr. Drake.

The doctor and his team understand that many pet owners have a hard time telling whether or not their pets are overweight. It can be difficult to gauge, but there are certain rules of thumb that can be followed. Most notably, pets should have only a thin layer of fat over their spines and rib cages. If individual ribs and vertebrae can't be felt by running a hand along the spine or belly, chances are that the pet is carrying around too much extra weight. "An even easier way to tell if your pet is obese is by coming in for wellness exams regularly," said Dr. Drake. "We keep records of pets' weights, so pet owners can easily tell if their pets are maintaining healthy weight or if they are putting on too much," he said.
In addition to bringing pets in for regular wellness exams, pet owners can take steps at home to keep their dogs' and cats' weight in check. Counting calories works for pets just as it does for humans, and the Las Vegas veterinarian at St. Francis Animal Hospital can advise pet owners on approximately how many calories their pets should be consuming. The food itself should be healthy, and the veterinarian can prescribe special low-calorie food for pets who are overweight or obese.
Pet owners are encouraged to keep snacks to a minimum and are reminded to avoid giving pets "people food." Finally, exercise plays a huge part in keeping pets healthy and in preventing obesity. "Dogs can be taken for walks or allowed to run around the yard," said Dr. Drake. "It's trickier with cats, but their owners can use laser beams and other toys to get them moving," he said.
By keeping pets' weight in check, pet owners can help them avoid issues like diabetes, high blood pressure, kidney issues and joint pain. St. Francis Animal Hospital is available to assist pet owners in maintaining their pets' overall health, including pet weight control assistance. The practice is located in Las Vegas and may be reached by calling (702) 384-6161. Additional information on their full range of services can be found on their website at http://www.stfrancisanimalhospitallasvegas.com/.
St. Francis Animal Hospital, 702-384-6161