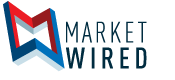 Government of Canada Invests in Gluten-Free Awareness
/EINPresswire.com/ -- ST. JOHN'S, NEWFOUNDLAND AND LABRADOR -- (Marketwired) -- 06/25/16 -- Agriculture and Agri-Food Canada
The Member of Parliament for St. John's East, Nick Whalen, on behalf of Agriculture and Agri-Food Minister, Lawrence MacAulay, announced today an investment of over $500,000 for the Canadian Celiac Association to help increase awareness and enhance access to Canadian sources of gluten-free grains.
The investment will enable the Canadian Celiac Association to develop a voluntary certification standard for gluten-free grains, which will include visual identification tools for grain millers, good management practices for oat producers and sampling and testing protocol for gluten-free certification on-farm and post-farm.
Quick facts


--  This project is funded under the Growing Forward 2, AgriMarketing -
    Assurance Systems stream which provides support for national
    associations to develop assurance systems or standards.
--  The Canadian Celiac Association (CCA) is the national voice for people
    who are adversely affected by gluten.
--  Approximately one in 133 Canadians suffer from celiac disease.


Quotes
"We recognize there's a growing need for high quality, affordable gluten-free products. This investment will help increase industry awareness, accessibility and selection of gluten-free grains for production, while creating new market opportunities for Canadian farmers and manufacturers."


--  Nick Whalen, Member of Parliament for St. John's East


"The outcomes of the project will build on work previously supported by AAFC and recommendations made by the CCA and industry partners to build improved standards, systems and tools for manufacturers to reliably deliver safe gluten-free foods. Sticking to a gluten-free diet, which is the only accepted treatment for celiac disease, can be challenging and costly because of limited food choices. Enhancing the availability of truly gluten-free food sources, particularly grain and cereal-type foods, will greatly assist people with diseases and conditions triggered by gluten. Suppliers and manufacturers of gluten-free food will also benefit from a larger and consistent supply of certified gluten-free grains."


--  Sue Newell, Operations Manager, Canadian Celiac Association


Associated Links


--  Growing Forward 2 (Agriculture and Agri-Food Canada)
--  AgriMarketing
--  www.celiac.ca


Follow us on Twitter: @AAFC_Canada
Like us on Facebook: CanadianAgriculture
Contacts:
Guy Gallant
Director of Communications
The Office of the Honourable Lawrence MacAulay
613-773-1059

Media Relations
Agriculture and Agri-Food Canada
Ottawa, Ontario
613-773-7972
1-866-345-7972

Pedro Cabezuelo
StrategicAmpersand Inc.
pedro@stratamp.com
(416) 961-5595 ext. 444