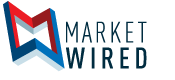 Grammy Award-Winning Poo Bear and Jingle Punks Founder, Jared Gutstadt, Speak at Cannes Lions Entertainment
Dynamic Duo Hold Fireside Chat on the Future of Music Marketing and Maximizing Talent Through Brand Partnerships
/EINPresswire.com/ -- CANNES, FRANCE--(Marketwired - June 25, 2016) - Jingle Punks, the leading full-service music marketing agency, yesterday hosted a fireside chat between its Founder, CCO and President, Jared Gutstadt, and Grammy Award-winning artist/producer, Jason 'Poo Bear' Boyd. The presentation took place on the Inspiration Stage of the inaugural Entertainment track of the 63rd Cannes Lions International Festival of Creativity.
The candid discussion centered on the future of music marketing for film, television and brands. Poo Bear, best known as Justin Bieber's main collaborator, shared thoughts on how to maximize A-list talent through key musical partnerships and effectively pair with brands in an impactful way.
"I really want to work with brands that understand the importance of music and the value it holds. Since partnering with Jingle Punks, I've learned that you can truly integrate music into brand marketing and that there is a whole other revenue stream for successfully doing so," said Poo Bear. "I can't see my publishers getting me in the same room as the types of brands I've met with - they haven't broken into that world yet."
This isn't the first time Gutstadt and Poo Bear have joined forces, with the two recently having collaborated on the History Channel's acclaimed miniseries, Roots, for which they created a new band called "Bear and a Banjo." During this honest and open fireside chat, Gutstadt and Poo Bear discussed this white label partnership, along with elevating branded music and how collaborations like this are turning the existing model on its head.
"Since people no longer pay for music, and labels aren't taking risks, brands have a chance to come in and own records and singles top to bottom," noted Gutstadt. "You have to consider artists as their own brands -- the wrong artist paired with the wrong brand can kill a project. There's a halo effect that comes from cool music with cool brands, which should be considered on the front end as something dynamic."
Gutstadt and Boyd weren't alone on the Inspiration Stage. The star-studded session featured special guest appearances via video from some of the world's most sought after talent, including Justin Bieber, Steven Tyler, Timbaland and Keenan Thompson, who each posed questions to the duo about their collaboration and the future of the industry.
This is the first year for Cannes Lions Entertainment, which is dedicated to unskippable creativity. The Festival created this new event in an effort to encourage brands, agencies and entertainment companies, particularly in the music industry, to focus on producing outstanding creative work together.
About Jingle Punks
To the team at Jingle Punks, music IS marketing. The leading, full-service music company has creative studios in New York, Los Angeles, Nashville, and Toronto, and a client roster of over 1,000 television shows including NBC's "The Voice," and the worldwide smash "Pawn Stars." The company's capabilities span technology platforms that simplify music licensing, and clever and unique sound solutions from the creation of original music to experiential executions, with their patented technology housing one of the world's largest production music libraries. Most recent projects with TV and brand integrations include music for The History Channel's "Roots" miniseries, ESPN, the NBA, Old Navy and Pepsi. Jingle Punks is owned by ole. For more information, please visit www.jinglepunks.com.
Image Available: http://www.marketwire.com/library/MwGo/2016/6/25/11G104296/Images/AA1_6200-419c5c3c11bd8b5d93217271aa36a70d.jpg
Press Contact:
Bridget Bulters
DiGennaro Communications
Bridget.bulters@digennaro-usa.com

EIN Presswire does not exercise editorial control over third-party content provided, uploaded, published, or distributed by users of EIN Presswire. We are a distributor, not a publisher, of 3rd party content. Such content may contain the views, opinions, statements, offers, and other material of the respective users, suppliers, participants, or authors.