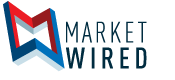 QuickBooks Awarded Best Expense Management Software on CrowdReviews.com
/EINPresswire.com/ -- SANTA FE, NM--(Marketwired - June 25, 2016) - CrowdReviews.com, a platform for reviewing and ranking expense management solutions, has announced QuickBooks as the best expense management software based on user reviews. QuickBooks achieved the top spot as the leading expense management software as a result of reviews made on their public profile. Expense management software developers are invited to ask their customers and users to leave reviews detailing their experiences with the expense management solutions being provided.
The rankings on CrowdReviews.com are determined based on a transparent algorithm. This algorithm takes into consideration a number of elements including 5 primary factors which providers can improve in order to increase their placement on the rankings. These five factors include review strength, sentiment strength, engagement strength, profile strength, and verified status. Providers and customers alike can review the factors used to determine placement on the rankings at the link provided below:
http://www.crowdreviews.com/how-do-we-rank
CrowdReviews.com encourages reviewers to attach a LinkedIn profile when leaving a review in order to add additional credence to their review, allowing for visitors to ensure that a review was written by a real person. Reviewers are able to choose whether to attach their profile to a recommendation, or to leave a review anonymously. While the choice to leave a review anonymously is available, more weight is given to reviews where an identity has been attached to the review.
To view the rankings of the best expense management software visit:
http://www.crowdreviews.com/ratings-of-best-expense-management-companies-based-on-user-reviews
Those interested in joining CrowdReviews.com can visit the following page to register or claim their profile:
http://www.crowdreviews.com/#registration
About CrowdReviews.com
CrowdReviews.com is a crowdreviewing platform which ranks over 500 software categories and 200 service categories.
Contact Information
Samuel Powers
941-257-4559
530-B Harkle Road,
STE 100,
Santa Fe, NM 87505