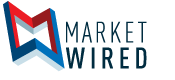 CrowdReviews.com Reveals Tips for Selecting Business Intelligence Software
/EINPresswire.com/ -- SANTA FE, NM--(Marketwired - June 25, 2016) - CrowdReviews.com, a platform for reviewing and ranking business intelligence software, has released a guide assisting those searching for business intelligence solutions. The tips outline the best practices which buyers can follow in order to identify business intelligence solutions which most often meet the needs and expectations of their customers. While the tips are not a guaranteed criterion for selecting the right business intelligence software, the tips can help reduce the risk of dissatisfaction with software that doesn't consistently meet their requirements.
CrowdReviews.com urges buyers to exercise caution when dealing with business intelligence solutions with a lack of detailed online reviews. Online reviews can be a great resource for buyers to learn about the quality of support offered with the software, the features and functionality of the software, and any issues or concerns that others may have with the software. Due to the nature of business intelligence software, it is important for the software to be reliable and to provide intelligent insight to businesses through correct usage.
Second, it is recommended for buyers to better identify their needs and objectives with business intelligence software and to use feature lists as a guide towards determining whether the software meets all of those objectives. Not every business intelligence solution has the same features and functions available or developed the same way. It is important to understand which features and functions are most important to your company's use of the solution and to determine whether the software places emphasis on those features.
Those looking for effective business intelligence solutions can visit:
http://www.crowdreviews.com/rankings-of-best-business-intelligence-software
Those interested in joining CrowdReviews.com can visit the following page to register or claim their profile:
http://www.crowdreviews.com/#registration
About CrowdReviews.com
CrowdReviews.com is a crowdreviewing platform which ranks over 500 software categories and 200 service categories.
Contact Information
Samuel Powers
941-257-4559
530-B Harkle Road,
STE 100,
Santa Fe, NM 87505