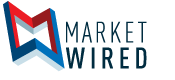 New Millennium Iron Corp. Announces AGM Results
/EINPresswire.com/ -- CALGARY, ALBERTA -- (Marketwired) -- 06/23/16 -- New Millennium Iron Corp. ("NML" or the "Company") (TSX: NML) announced today the results of the Annual General and Special Meeting of the shareholders of NML held on June 23, 2016 (the "Meeting"). 35 Shareholders holding a total of 89,835,856 common shares of the Company were represented at the Meeting in person or proxy, representing approximately 49.62% of the total votes attached to all issued and outstanding common shares of the Company as of the record date on May 24, 2016. Voting on all matters at the Meeting were conducted by ballot other than the re-appointment of the auditors which was conduct by a show of hands.
Prior to the Meeting, the Company received notice from Lee Nichols and Pierre Seccareccia that they were withdrawing their names from consideration for election to the Board of Directors and accordingly, management had only seven nominees being considered for election for nine director positions. Two additional nominees were put forth at the Meeting by Mr. Scott Leckie, a shareholder of the Company, who on May 20, 2016, provided a notice of nominations of directors to the Company in accordance with the Company's advance notice bylaw (see NR 16-14 dated May 27, 2016). Mr. Leckie nominated himself and Daniel P. Owen for election to the Board of Directors. At the Meeting, all nine directors proposed for election at the Meeting were elected. The votes cast by shareholders present in person or represented by proxy at the Meeting for the election of directors were as follows:



                              VOTES FOR      VOTES WITHHELD
                         ------------------------------------
Howard J. Lutley               80.94%            19.06%
                            (71,341,521)      (16,800,725)
Robert Patzelt                 80.58%            19.42%
                            (71,021,279)      (17,120,967)
Sandip Biswas                  82.28%            17.72%
                            (72,526,533)      (15,615,713)
Dibyendu Bose                  82.25%            17.75%
                            (72,499,333)      (15,642,913)
Chanakya Chaudhary             82.91%            17.09%
                            (73,079,623)      (15,062,623)
Kevin Bullock                  81.08%            18.92%
                            (71,467,940)      (16,674,306)
Mario Caron                    81.14%            18.86%
                            (71,515,440)      (16,626,806)
W. Scott Leckie               100.00%             0.00%
                            (88,142,246)           (0)
Daniel P. Owen                100.00%             0.00%
                            (88,142,246)           (0)


At the Meeting, the shareholders also approved resolutions re-appointing Raymond Chabot Grant Thornton LLP, Partnership of Chartered Professional Accountants, Montreal, Quebec, as auditors of the Company, approving the unallocated options issuable pursuant to the Company's stock option plan and approving certain amendments to the Company's Articles.
Howard Lutley, NML's Chairman, said, "We are very pleased to welcome Scott Leckie and Daniel Owen to our Board. They have shown great interest in NML as shareholders for a number of years and we now look forward to benefiting from their diversified mining and capital markets expertise as the Company moves through its next stage of development."
Mr. Lutley added, "We also wish to recognize the many contributions to NML made by Lee Nichols and Pierre Seccareccia. As a co-founder of NML and long-time Chairman, Lee provided enthusiastic leadership and commitment to excellence in technical standards, governance and safety as our business and field activities evolved. Pierre's experience and example in the areas of accounting, tax and finance were also valuable, especially with the administrative aspects of the Company's exploration programs, feasibility studies and investment in Tata Steel Minerals Canada, and as Chairman of the Audit Committee. We express our deep appreciation to Lee and Pierre for their years of dedicated service."
About New Millennium
The Company is a Canadian iron ore development company with an extensive property position in Canada's principal iron ore district, the Labrador Trough, straddling the Province of Newfoundland and Labrador and the Province of Quebec, in the Menihek Region around Schefferville, Quebec. The Company's project areas are connected via a well-established, heavy-haul rail network to the Port of Sept-Iles, Quebec, where NML is among a group of companies that has advanced funds to secure capacity at a new deep-water iron ore loading dock.
In addition to having a management team experienced with the technical, environmental and commercial aspects of Labrador Trough ores, the Company is in a strategic partnership with Tata Steel, a global steel producer and industry leader. Tata Steel owns approximately 26.2% of the Company and is the Company's largest shareholder.
Together through Tata Steel Minerals Canada Ltd., which is owned 94% by Tata Steel and 6% by the Company, the two companies have developed a direct shipping ore ("DSO") project that is producing and shipping sinter fines.
Beyond the DSO project, the Company offers further development potential through seven, long-life taconite properties capable of producing high quality pellets and pellet feed to service the requirements of steel makers with either blast furnace or direct reduced iron making operations. Two of these deposits -- LabMag and KeMag -- were the subject of large-scale development feasibility studies carried out by the Company and Tata Steel and published in March 2014.
With these feasibility study results as a foundation and all seven taconite properties now explored to a NI 43-101 compliant resource, the Company can optimize its taconite development strategy and is currently focused on a smaller market entry project.
For further information, please visit www.NMLiron.com, www.tatasteelcanada.com and www.tatasteel.com.
Forward Looking Statements
This news release contains certain forward looking statements and forward looking information (collectively referred to herein as "forward looking statements") within the meaning of applicable Canadian securities laws. All statements other than statements of present or historical fact are forward looking statements. Forward looking information is often, but not always, identified by the use of words such as "could", "should", "can", "anticipate", "expect", "believe", "will", "may", "projected", "sustain", "continues", "strategy", "potential", "projects", "grow", "take advantage", "estimate", "well positioned" or similar words suggesting future outcomes. In particular, this news release may contain forward looking statements relating to future opportunities, business strategies, mineral exploration, development and production plans and competitive advantages.
The forward looking statements regarding the Company are based on certain key expectations and assumptions of the Company concerning anticipated financial performance, business prospects, strategies, regulatory developments, exchange rates, tax laws, the sufficiency of budgeted capital expenditures in carrying out planned activities, the availability and cost of labour and services and the ability to obtain financing on acceptable terms, the actual results of exploration and development projects being equivalent to or better than estimated results in technical reports or prior activities, and future costs and expenses being based on historical costs and expenses, adjusted for inflation, all of which are subject to change based on market conditions and potential timing delays. Although management of the Company consider these assumptions to be reasonable based on information currently available to them, they may prove to be incorrect.
By their very nature, forward looking statements involve inherent risks and uncertainties (both general and specific) and risks that forward looking statements will not be achieved. Undue reliance should not be placed on forward looking statements, as a number of important factors could cause the actual results to differ materially from the beliefs, plans, objectives, expectations and anticipations, estimates and intentions expressed in the forward looking statements, including among other things: inability of the Company to continue meet the listing requirements of stock exchanges and other regulatory requirements, general economic and market factors, including business competition, changes in government regulations or in tax laws; general political and social uncertainties; commodity prices; the actual results of exploration, development or operational activities; changes in project parameters as plans continue to be refined; accidents and other risks inherent in the mining industry; lack of insurance; delay or failure to receive board or regulatory approvals; changes in legislation, including environmental legislation, affecting the Company; timing and availability of external financing on acceptable terms; conclusions of, or estimates contained in, feasibility studies, pre-feasibility studies or other economic evaluations; and lack of qualified, skilled labour or loss of key individuals; as well as those factors detailed from time to time in the Company's interim and annual financial statements and management's discussion and analysis of those statements, along with the Company's annual information form, all of which are filed and available for review on SEDAR at www.sedar.com. Readers are cautioned that the foregoing list is not exhaustive.
The forward looking statements contained herein are expressly qualified in their entirety by this cautionary statement. The forward looking statements included in this news release are made as of the date of this news release and the Company does not undertake and is not obligated to publicly update such forward looking statements to reflect new information, subsequent events or otherwise unless so required by applicable securities laws.
Contacts:
Robert Patzelt, Q.C.
President & Chief Executive Officer
(514) 935-3204 ext. 370

Ernest Dempsey
Vice-President, Investor Relations and Corporate Affairs
(514) 935-3204 ext. 349

Andreas Curkovic
Investor Relations
(416) 577-9927



EIN Presswire does not exercise editorial control over third-party content provided, uploaded, published, or distributed by users of EIN Presswire. We are a distributor, not a publisher, of 3rd party content. Such content may contain the views, opinions, statements, offers, and other material of the respective users, suppliers, participants, or authors.