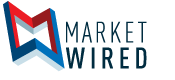 Green Sports Alliance President Allen Hershkowitz Departs to Pursue Global Green Sports Work
/EINPresswire.com/ -- NEW YORK, NY -- (Marketwired) -- 06/22/16 -- The Green Sports Alliance president Dr. Allen Hershkowitz today announced that he will step aside from his formal role within the Alliance in order to intensify his green sports initiatives internationally. Dr. Hershkowitz's departure takes effect June 30, following the fifth annual Green Sports Summit, June 28-30 in Houston. Executive Director and Alliance co-founder Justin Zeulner continues to run day-to-day operations.
"I have been deeply engaged in sports greening work for 12 years and there is a global need and appetite for meaningful organizational change that can have a vast impact on climate change," Hershkowitz said. "My time at GSA has been rewarding and I look forward to broadening the scope of my sports greening by fostering an international coalition that builds upon many of our accomplishments here in the United States."
Hershkowitz was a co-founder of the Alliance. Prior to that, he served as a senior scientist for the Natural Resources Defense Council for 26 years.
During Hershkowitz's tenure as President of the GSA, the organization's revenues more than doubled, membership grew by more than 20 percent, a Corporate Member Network was created, and the influence and visibility of the organization grew internationally. Hershkowitz played a key role in the organization's early growth -- first as a board member, then more recently as its president. What started as a six-team group in the Pacific Northwest is today's thriving 370-plus member organization that serves all North American major and minor leagues, teams, and venues; NASCAR; USTA; collegiate sports; and a growing number of international sports entities. Through convening key stakeholders and sharing best practices, the Alliance enables leagues, teams and venues to green their operations more effectively and more profitably. Today, the Green Sports Alliance is considered the leader in the global sports greening movement.
About the Green Sports Alliance
The Green Sports Alliance leverages the cultural and market influence of sports to promote healthy, sustainable communities where we live and play. The nonprofit does so by inspiring sports leagues, teams, venues, their partners, and millions of fans to embrace renewable energy, healthy food, recycling, water efficiency, species preservation, safer chemicals, and other environmentally preferable practices. Alliance members represent more than 370 sports teams and venues from 20 different sports leagues and 14 countries. Visit greensportsalliance.org for more information.
Contacts:
Allen Hershkowitz
917-453-6003
allen@greensportsalliance.org



EIN Presswire does not exercise editorial control over third-party content provided, uploaded, published, or distributed by users of EIN Presswire. We are a distributor, not a publisher, of 3rd party content. Such content may contain the views, opinions, statements, offers, and other material of the respective users, suppliers, participants, or authors.