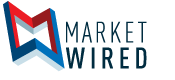 Konecranes Expands Its Award-Winning CLX Chain Hoist Range
Konecranes Has Announced That Its CLX Electric Chain Hoist, the 2013 Red Dot Award Winner for Product Design, Is Now Available in Lifting Capacities up to 5 Tons
/EINPresswire.com/ -- SPRINGFIELD, OH--(Marketwired - June 22, 2016) - Konecranes (HEX: KCR1V) successful CLX electric chain hoist platform is expanding in North America to include frame sizes 16 and 25, increasing the capacity range up to 5 tons. Introduced in 2013, the top capacity for the CLX was previously 2 tons.
The CLX design has been a winner for Konecranes. A full metal frame combines a modern look with improved performance and features over its earlier chain hoist design. Konecranes increased the CLX's speed ratio to 6-1 for safer and more effective load handling, and incorporated the standard upper and lower limit switches into the hoist body to protect them from outside influences. A very robust hook-operated upper actuator for the limit switch works with the new hook block design, and decreases the headroom required for the hoist.
Other benefits include a self-adjusting magnetic brake designed for the lifetime of the hoist and a robust, low-maintenance chain drive. Overload protection is achieved by a slipping clutch that prevents the load from dropping or micro-slipping. The CLX employs common electrical components through a number of frame sizes, reducing the number of spare parts users need to have on hand.
The CLX chain hoist has become a star performer in a wide range of configurations, such as workstation cranes, overhead cranes, jib cranes and a variety of fixed configurations. The unit is designed for easy replacement of components with plug-in connections. No special tools are required for servicing the hoist.
"The CLX concept was born out of the desire to improve upon a good hoist," said Chuck Snook, Product Sales Manager, Konecranes Region Americas. "From listening to our customers, we learned what key features they wanted in an electric chain hoist. Our innovative CLX design, recognized as a Red Dot Award winner in 2013, is the result. Three years later, we can say that it has proven to be a very reliable hoist."
According to Snook, the expansion into the 5-ton range completes the CLX platform, replacing Konecranes earlier XN electric chain hoist line.
"Obviously we are excited that we can now offer the benefits inherent in the CLX all the way through the chain hoist range," said Snook. "We see this hoist being used in every industry from small Mom and Pop manufacturing operations to challenging automotive applications."
About Konecranes, Inc.
Konecranes is a world-leading group of Lifting Businesses™, serving a broad range of customers, including manufacturing and process industries, shipyards, ports and terminals. Konecranes provides productivity-enhancing lifting solutions as well as services for lifting equipment and machine tools of all makes.
In 2015, Group sales totaled EUR 2,026 million. The Group has 11,900 employees at 600 locations in 48 countries. Konecranes is listed on the NASDAQ OMX Helsinki (HEX: KCR1V).
This press release is available at www.konecranesUSA.com.
The following files are available for download:
Additional information:
Press:
Todd Blair
Director, Marketing and Communications, Region Americas
todd.blair@konecranes.com
937.525.5560