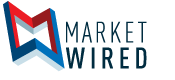 PetroShale Announces Affirmation of Senior Loan Capacity
/EINPresswire.com/ -- CALGARY, ALBERTA -- (Marketwired) -- 06/21/16 -- PetroShale Inc. ("PetroShale" or the "Company") (TSX VENTURE: PSH) (OTCQX: PSHIF) is pleased to announce the lender to its senior secured revolving credit facility (the "Senior Facility") has re-affirmed the current borrowing base capacity at US$22.5 million following its review of the Company's year end independent reserve report.
The Senior Facility is a revolving demand loan provided by a Canadian chartered bank, with a term to June 16, 2017, at which point it will either be renewed for a further 364 day period, or converted to a fixed term facility at the lender's option. The Senior Facility is fully drawn.
The Company's existing US$80.0 million subordinated revolving credit facility is currently drawn as to US$65.5 million.
About PetroShale
PetroShale is an oil company engaged in the acquisition, development and consolidation of interests in the North Dakota Bakken / Three Forks.
Neither the TSX Venture Exchange nor its Regulation Services Provider (as that term is defined in the policies of the TSX Venture Exchange) accepts responsibility for the adequacy or accuracy of this release.
Contacts:
PetroShale Inc.
Attention: Executive Chairman and CEO
Info@PetroShaleInc.com
1.303.297.1407
www.petroshaleinc.com

Cindy Gray
5 Quarters Investor Relations, Inc.
403.828.0146
cgray@5qir.com