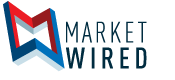 CORRECTION FROM SOURCE: BCSC Panel Finds That B.C. Resident Committed Fraud
/EINPresswire.com/ -- VANCOUVER, BRITISH COLUMBIA -- (Marketwired) -- 06/21/16 -- This document corrects and replaces the press release that was sent on June 21, 2016, at 9:30 a.m. PT.
A British Columbia Securities Commission (BCSC) panel has found that Tin Chao Alan Lau committed a fraud on one investor.
The panel found that in December 2013, Lau, a founder and director of a non-profit seniors' centre formerly called the Canadian Low Income Seniors Affordable Housing Society, persuaded a volunteer at the centre to invest $50,000 in the seniors' centre. Lau told the investor that his investment would be used to buy and resell goods to low income seniors.
Lau promised the investor five per cent annual interest for the investment, payable monthly, for a term of six months. Lau also told the investor he could withdraw the funds at any time.
The panel found that Lau drove the investor to the investor's bank and completed documents directing payment of the funds to Lau personally. The documents were written in English, which the investor could neither read nor speak. The investor believed his funds were being deposited to the seniors' centre.
In its decision, the panel stated "the respondent was aware that he told the investor he would advance his funds to the Society for the purchase and resale of food and goods and he did not." Instead, the panel found that Lau deposited the investor's money into his own bank account and used it to pay for personal expenses.
The investor first asked for his money back in January 2014, but Lau denied the request. Lau paid the investor interest at the agreed five per cent rate from December 2013 to February 2014, and increased the rate to 10 per cent from March to June 2014. In June 2014, Lau paid the investor $10,000. Lau continued to make interest payments to the investor at the 10 per cent rate on the balance of the investment in July and August. Lau told the investor in August 2014 that his investment had been lost. No further money has been paid to the investor.
The panel directed the parties to make submissions on sanctions according to the schedule set out in the findings.
You may view the sanctions decision on our website www.bcsc.bc.ca by typing Tin Chao Alan Lau or 2016 BCSECCOM 207 in the search box. Information regarding disciplinary proceedings can be found in the Enforcement section of the BCSC website.
Please visit the Canadian Securities Administrators' Disciplined List for information relating to persons and companies disciplined by provincial securities regulators, the Investment Industry Regulatory Organization of Canada (IIROC) and the Mutual Fund Dealers Association (MFDA).
About the British Columbia Securities Commission (www.bcsc.bc.ca)
The British Columbia Securities Commission is the independent provincial government agency responsible for regulating capital markets in British Columbia through the administration of the Securities Act. Our mission is to protect and promote the public interest by fostering:


--  A securities market that is fair and warrants public confidence
--  A dynamic and competitive securities industry that provides investment
    opportunities and access to capital


Learn how to protect yourself and become a more informed investor at www.investright.org
Contacts:
Media Contact:
Alison Walker
Media Relations
604-899-6713

Public inquiries:
604-899-6854 or 1-800-373-6393 (toll free)