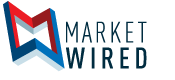 Eric Sprott Announces Additional Investment in Irving Resources Inc.
/EINPresswire.com/ -- TORONTO, ONTARIO -- (Marketwired) -- 06/21/16 -- Eric Sprott announces that on June 21, 2016, he acquired ownership of 1,500,000 units of Irving Resources Inc. at a price of $0.14 per unit for total consideration of $210,000. Each unit is comprised of one common share of the Corporation and one share purchase warrant. Each warrant entitles the holder thereof to acquire one additional share at a price of $0.20 per share for a period of 24 months from the date of issuance of the warrant. The units were purchased from Irving Resources on a private placement basis.
The 1,500,000 units represent approximately 10.4% of the outstanding shares of Irving Resources on a non-diluted basis and approximately 18.8% on a partially diluted basis assuming exercise of the warrants. As of the date hereof, after giving effect to this acquisition, Sprott owns and controls 1,536,228 shares and 1,500,000 warrants, representing approximately 10.6% of the outstanding shares on a non-diluted basis, and approximately 19.0% on a partially diluted basis. Prior to the date hereof, Sprott beneficially owned 36,228 shares representing 0.4% of the then issued and outstanding shares.
The units were acquired for investment purposes. Mr. Sprott has a long-term view of the investment and may acquire additional shares either on the open market or through private acquisitions or sell the shares either on the open market or through private dispositions in the future depending on market conditions, reformulation of plans and/or other relevant factors.
Irving Resources is located at 810-609 Granville Street, PO Box 10356 Pacific Centre, Vancouver, British Columbia, V7Y 1G5. A copy of the early warning report will appear with Irving Resources' documents on the System for Electronic Document Analysis and Retrieval and may also be obtained by contacting Mr. Sprott at (416) 362-7172.
Contacts:
Eric Sprott
(416) 362-7172
200 Bay Street, Suite 2600
Royal Bank Plaza, South Tower
Toronto, Ontario M5J 2J2