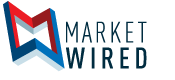 Xylitol Canada Inc. Announces Resignation of Director and Appointment of New Director, Chief Executive Officer, Chairman, and Corporate Secretary
/EINPresswire.com/ -- TORONTO, ONTARIO -- (Marketwired) -- 06/21/16 -- Xylitol Canada Inc. (TSX VENTURE: XYL) ("Xylitol" or the "Company") wishes to announce the resignation of Mr. Matthew D. Willer as a director to the Xylitol Board of Directors (the "Board").
Concurrent with Mr. Willer's resignation, Xylitol is pleased to announce the appointment today of Mr. Steven P. Haasz to the Board. On this basis, the Company's Board is now comprised of three (3) directors, being Mr. Steven Haasz, Mr. Roger Daher, and Mr. Muneeb Yusuf.
The Company is also pleased to announce the appointment of Mr. Yusuf as Corporate Secretary of the Company. Mr. Yusuf replaces Josh Arbuckle, the departing Corporate Secretary. The Company would like to thank Mr. Arbuckle for his service.
Further, in consideration of Tom Kierans' previously tendered resignation as director and Chairman, Xylitol wishes to appoint current director Mr. Daher as Chairman of the Company.
About Xylitol Canada Inc.
Xylitol Canada operates two (2) business units that address the growing xylose and xylitol markets. Xylitol Canada's consumer packaged goods division is based in Denver Colorado and has grown from under $500,000 in revenue in 2010, to over $8,600,000 in 2014. Xylitol Canada operates a 50,000 square foot xylitol facility where it produces and packages a full catalog of natural sugar free products, most notably its natural sugar alternatives. Through this Denver based facility, the Company services major retail customers such as Loblaws, Whole Foods, Costco, Sprouts, and many others.
Xylitol Canada markets xylitol and xylitol based-products and is focused on becoming a major low-cost manufacturer of xylitol and related products, serving the global market from operations in North America. Xylitol Canada's business strategy is to leverage novel proprietary technology and processes to become North America's premier manufacturer of low cost, high quality xylitol from readily available environmentally-sustainable biomass. Xylitol is a natural sweetener which is marketed globally including Canada and the United States and is accepted by the American Food and Drug Administration, the World Health Organization and the American Dental Association. Xylitol contains 75% less carbohydrates and 40% less calories than sugar, has a myriad of oral health benefits including the prevention of tooth decay and is safe for diabetics. To date, wider spread use of xylitol has been limited by the lack of a reliable, low cost, high quality supplier.
Neither TSX Venture Exchange Inc. nor its Regulation Services Provider (as that term is defined in the policies of the TSX Venture Exchange) accepts responsibility for the adequacy or accuracy of this release.
Contacts:
Xylitol Canada Inc.
Steven Haasz
CEO and a director of Xylitol Canada Inc.
416.804.8231
shaasz@xylitolcanada.com