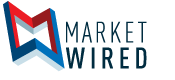 Great Lakes Graphite Increases Private Placement
/EINPresswire.com/ -- TORONTO, ONTARIO -- (Marketwired) -- 06/21/16 -- Great Lakes Graphite Inc. ("GLK" or the "Company") (TSX VENTURE: GLK)(OTC PINK: GLKIF)(FRANKFURT: 8GL) wishes to announce that it has amended the terms of its non-brokered private placement, initially announced on April 4, 2016 (the "Offering") and announced as amended on June 1, 2016. In response to investment demand, an amendment has increased the size of the Offering, with the terms remaining unchanged.
The second tranche of the private placement will now consist of 3,130,000 units and 5,086,000 Flow Through shares, with no accompanying warrant. Each Unit in the Offering consists of one common share of the Company and one common share-purchase warrant (the "Warrants"); each Warrant entitles the holder to purchase one additional common share of the Company at a price of $CDN 0.10 for a period of twenty-four (24) months after the closing of the Offering, which is contingent upon approval by the TSX Venture Exchange.
Net Proceeds from the Offering will be used to recommission the Company's leased graphite micronization facility in Matheson, Ontario and for flowsheet development work related to the Lochaber Graphite Project, located in southwestern Quebec.
About Great Lakes Graphite: Great Lakes Graphite Inc. is an industrial minerals company focused on bringing value-added carbon products to a well-defined market.
The Company is party to an agreement for shared use of a portion of an industrial facility located in Matheson, Ontario owned by Northfil Resources Limited, as well as for supply of high quality natural graphite concentrate (see news release dated 03/23/15), which have positioned Great Lakes Graphite to become an emerging domestic manufacturer and supplier of micronized products to a growing regional customer base where pricing and demand continue to rise.
Further information regarding Great Lakes can be found on the Company's website at: www.GreatLakesGraphite.com.
Great Lakes Graphite trades with symbol GLK on the TSX Venture Exchange and currently has 109,695,978 shares outstanding.
Neither the TSX Venture Exchange nor its Regulation Services Provider (as that term is defined in policies of the TSX Venture Exchange) accepts responsibility for the adequacy or accuracy of this release.
Caution Regarding Forward Looking Information: Certain statements in this press release may constitute "forward looking information" which involves known and unknown risks, uncertainties and other factors which may cause the actual results, performance or achievements of the Company to be materially different from any future results, performance or achievements expressed or implied by such forward looking information. When used in this press release, such forward looking information may use such words as "may'', "will'', "expect'', "believe'', "plan'' and other similar terminology. Forward looking information is provided for the purpose of presenting information about management's current expectations relating to the future events and the operating performance of the Company, and readers are cautioned that such information may not be appropriate for other purposes. The forward looking statements involve a number of risks and uncertainties. These risks and uncertainties include, but are not limited to, the ability of the Company to fulfill the orders and future orders, regulatory requirements, general economic, market or business conditions and future developments in the sectors of the economy in which the business of Great Lakes operates. The foregoing list of factors is not exhaustive. Please see the Company's financial statements, MD&A and other documents available on www.sedar.com, for a more detailed description of the risk factors. The Company undertakes no obligation to update publicly or revise any forward looking information, whether a result of new information, future results or otherwise, except as required by law.
Contacts:
Great Lakes Graphite Inc.
Paul Ferguson
Chief Marketing Officer
1-800-754-4510 x 106
PFerguson@GreatLakesGraphite.com

Great Lakes Graphite Inc.
Paul Gorman
Chief Executive Officer
1-800-754-4510 x 109
PGorman@GreatLakesGraphite.com
www.GreatLakesGraphite.com