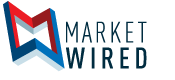 CSE: 2016-0610 - Notice Of Declared Dividend - Banro Corporation (BAA.PR.A)
/EINPresswire.com/ -- TORONTO, ONTARIO -- (Marketwired) -- 06/21/16 -- Banro Corporation has declared a Dividend payable of US $0.70 on its Preferred Shares on June 28, 2016 to shareholders of record on June 24, 2016.
The Company hereby notifies its shareholders that it will designate the full amount of such dividend as an "eligible dividend" for purposes of the Income Tax Act (Canada).
Banro will begin trading ex-dividend on June 22, 2016.
Symbol: BAA.PR.A
Ex-dividend Date: June 22, 2016
Record Date: June 24, 2016
Contacts:
Canadian Securities Exchange (CSE)
Listings
(416) 367-7340
Listings@thecse.com
www.thecse.com