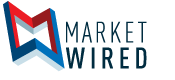 Courtyard by Marriott Transforms Guest Experience With Visual Communications Solution From Four Winds Interactive
Tailored, Interactive Visual Communications Is a Centerpiece of Courtyard by Marriott's Enhanced Lobby Design and Customer Experience Strategy
DENVER, CO--(Marketwired - June 21, 2016) - Four Winds Interactive (FWI), a leader in the visual communications industry, has completed a large-scale project with Courtyard by Marriott that brings dynamic visual communications to the lobbies and public areas of hundreds of the brand's hotels around the world. The result is one of the most successful and highly-integrated implementations of visual communications technology on a large geographic scale, which has become a signature of the Courtyard brand.
/EINPresswire.com/ -- Four Winds Interactive is showcasing its visual communications solutions this week at HITEC in New Orleans, at booth 437.
Courtyard has redesigned its lobbies, food & beverage and other public areas of nearly a thousand properties to feature GoBoards®, which are interactive touch screens that serve as a digital hub and a vehicle for the brand. Located in strategic locations to best serve guests during check-in, breakfast and at other key moments of their stay, GoBoards provide streaming news, food and beverage options at the hotel, suggestions for local restaurants in town, entertainment options, and much more -- all tailored to the specific property, the time of day, etc. Four Winds Interactive's software serves as the nerve center for this global visual communications system, making the process of managing content and tailoring guest communications both simple and highly customized.
"We have rolled out the GoBoards in 937 properties in 42 countries, and it continues to grow not only in terms of locations, but also in how we use it," said Callette Nielsen, VP and Global Brand Manager for Courtyard by Marriott. "The flexibility of the system is incredibly important. It is used as a centerpiece of how we communicate with guests about The Bistro food and beverage offering but at the same time also includes everything from checking flight status to figuring out transportation to local destinations. We continually tailor it to meet the needs of guests, and Four Winds has been a great partner in helping us accomplish that."
"This implementation by Courtyard by Marriott is a perfect example of how a forward-thinking company can simultaneously enhance their customer experience, strengthen their brand, and drive growth by being bold and creative in the way they use visual communications," said David Levin, President and CEO of FWI. "The way they are using the screens is not only visually spectacular, but also very attuned to the needs of guests. Tailoring content is a simple concept, but it was remarkably difficult to do until Four Winds Interactive changed all that. Now brands like Courtyard can have a global visual communications system in hundreds of sites across the globe that support the brand in a consistent way while also delivering highly customized content for each location -- and they can manage all of that in a way that is simple, efficient and effective."
A new video case study illustrates how Courtyard by Marriott is utilizing Four Winds Interactive's technology. For more examples of how these solutions are used in the hospitality industry, please visit: http://www.fourwindsinteractive.com/industries/hotels.
About Four Winds Interactive
Founded in 2005, FWI has quickly become the industry-leader for enterprise visual communications software. FWI's functionality makes it easy to create a powerful communications tool that solves wayfinding challenges, enhances safety, increases sales, improves experience and much more. FWI is based in Denver, Colorado with additional offices in Dubai, Hong Kong, Mexico, Miami and the United Kingdom. For more information, visit www.fourwindsinteractive.com
Embedded Video Available: https://www.youtube.com/watch?v=v5BW3F-_hJs
Media Contact:
Rich Miller
GroundFloor Media for Four Winds Interactive
rmiller@groundfloormedia.com
M: 303-877-3966