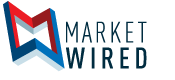 New ISR Report Reveals Current and Future Dynamics in Phase II/III Market, Changes Expected in Clinical Trial Spend
Informing the Pharmaceutical Drug Development, Manufacturing and Commercialization Industry
/EINPresswire.com/ -- CARY, NC--(Marketwired - June 21, 2016) - Industry Standard Research has released its comprehensive new report, "Phase II/III Study Trends and Market Outlook (2016-2020)," concerning the trends, resource allocation, and market direction of the pharmaceutical Phase II/III clinical sphere that are expected to take hold in the coming years. "The fast-paced nature of today's clinical development markets means that processes can change on a dime, and it's vital to know what to expect going forward," explained Kevin Olson, CEO of Industry Standard Research.
Given special attention in this report is the analysis of current and projected sponsor spend on Phase II/III clinical studies. Forecasts show significant growth in Phase II/III study investment, marked by an expected 6.4% compound annual growth rate in average study spend over a 5-year period (last 12 months to 2020). The anticipation of such noteworthy financial growth in the Phase II/III domain calls for robust examination of predicted market expanse.
Olson continues, "Our findings are especially relevant because we analyzed market behavior of large sponsor organizations and non-large sponsor organizations separately to illustrate differences in their approaches. Both sponsor and CRO size have significant impact on their projected market direction into 2020. We want to provide the reader with an understanding of anticipated changes across a number of sectors."
Accompanying this information is the detailed analysis of the internal and external forces that could shape sponsors' volume of outsourced studies, along with the characteristics that sponsors value most highly in their Phase II/III service providers. Market trends that have made their way to the forefront of the Phase II/III sphere are also explored in the report. Decision-makers weigh in on anticipated use of risk-based monitoring and adaptive studies, the shifting geographic location of Phase II/III studies, and patient recruitment in emerging markets, amongst several other salient issues.
112 high-level decision-makers at pharmaceutical and biotech organizations contributed to these findings, all of whom have responsibilities for outsourced Phase II/III drug development activities within their companies. Years of expertise lend to a highly robust report.
"Phase II/III Study Trends and Market Outlook (2016-2020)" is designed to assist those interested in the Phase II/III market in not only remaining current with market happenings but in getting a jump on what the market is expected to look like in 2020.
For more information on ISR's "Phase II/III Study Trends and Market Outlook (2016-2020)"report, please visit ISR's report page at: https://www.isrreports.com/reports/phase-iiiii-study-trends-and-market-outlook/
About Industry Standard Research
Industry Standard Research is the premier, full service market research provider to the pharma and pharma services industries. With over a decade of experience, ISR delivers an unmatched level of domain expertise. For more information about ISR's off-the-shelf intelligence and custom research offerings, please visit the company's website at www.isrreports.com, email info@isrreports.com or follow ISR on Twitter @ISRreports.
CONTACT:
Kevin Olson
KevinO@ISRreports.com
+1 (919) 301-0106