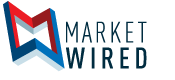 Osceola Gold Mobilizes to Launch Mining Operations in the Osceola Mining District Upon Receiving Authorization From the Nevada Division of Environmental Protection
Company Concludes All Governmental Evaluation, Fulfills Requirements, Obtaining Right to Advance With Operations and Begin Processing
/EINPresswire.com/ -- STEUBENVILLE, OH -- (Marketwired) -- 06/21/16 -- Osceola (OTC PINK: PYHH) is pleased to announce that the Company has passed regulatory inspections and satisfied the necessary governmental requirements to be in compliance with the Nevada Department of Environmental Protection (NDEP), and other governing agencies. As a result, the Company has received authorization to open the gold mine and advance with mining operations.
All licensing and permits are being updated to reflect Osceola Gold's official name. "We are thrilled to be finally able to open the mine for operation. Reaching this milestone is a real game changer for us. We will prepare with great anticipation for what's ahead and embrace the idea that this is only the beginning. With the GeoScan, we know exactly where to focus for immediate results, and we are expecting to be able to have exciting updates to soon report. Shareholders will be kept fully updated as events unfold," stated Chris Tarquino, Chief Executive Officer, Osceola Gold Inc.
Osceola Gold announced that the Company has successfully completed its advanced satellite subsurface GeoScan evaluation, with results that revealed gold saturation in both target areas tested. Based on data derived through satellite deep scanning of the areas tested on the Mav g property, the first hotspot revealed an average of 5 - 8 grams per ton was discovered in terrain from 0 to 78 feet deep. The second hot spot which runs from surface to 13 feet deep on an average, revealed 15 grams or higher and two pay streaks underneath averaging 4 to 8 grams per ton.
Mining in the Osceola District, White Pine County, Nevada, was launched in the 1870s and continues to this day. Major efforts were put forth in the late 1800s, 1930s and 1970s with both lode and placer mining striking success with the removal of considerable amounts of gold. Studies conducted throughout these periods indicate economically viable amounts of gold in both the bedrock and in particular, the placer deposits that remain. For more information visit: http://www.nbmg.unr.edu/
Safe Harbor Act: Forward-Looking Statements are included within the meaning of Section 27A of the Securities Act of 1933, and Section 21E of the Securities Exchange Act of 1934, as amended. All statements regarding our expected future financial position, results of operations, cash flows, financing plans, business strategy, products and services, competitive positions, growth opportunities, plans and objectives of management for future operations, including words such as "anticipate," "if," "believe," "plan," "estimate," "expect," "intend," "may," "could," "should," "will," and other similar expressions are forward-looking statements and involve risks, uncertainties and contingencies, many of which are beyond our control, which may cause actual results, performance, or achievements to differ materially from anticipated results, performance, or achievements. We are under no obligation to (and expressly disclaim any such obligation to) update or alter our forward-looking statements, whether as a result of new information, future events or otherwise.
Osceola Gold Inc.
Investor Relations Contact:
740- 275-4227
Osceolagoldinc.com
Please follow us on Twitter- osceolagoldinc