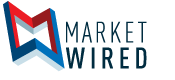 AK Steel Announces Second Quarter 2016 Earnings Date
/EINPresswire.com/ -- WEST CHESTER, OH -- (Marketwired) -- 06/21/16 -- AK Steel (NYSE: AKS) said today that it plans to release its second quarter 2016 financial results before the opening of trading on the New York Stock Exchange on Tuesday, July 26, 2016.
AK Steel will also provide live listening access on the Internet to its earnings conference call to be held at 11:00 a.m. Eastern Time on July 26, 2016. Access to the webcast will be available from the home page of the company's website at www.aksteel.com. The webcast will be archived on the company's website following the call until August 2, 2016 and will be accessible from the home page.
AK Steel
AK Steel is a world leader in the production of flat-rolled carbon, stainless and electrical steel products, primarily for automotive, infrastructure and manufacturing, construction and electrical power generation and distribution markets. Headquartered in West Chester, Ohio (Greater Cincinnati), the company employs approximately 8,500 men and women at eight steel plants, two coke plants and two tube manufacturing plants across six states: Indiana, Kentucky, Michigan, Ohio, Pennsylvania and West Virginia. Additional information about AK Steel is available at www.aksteel.com.
Contacts:
Media
Lisa H. Jester
Corporate Manager, Communications and Public Relations
(513) 425-2510

Investors
Douglas O. Mitterholzer
General Manager, Investor Relations
(513) 425-5215