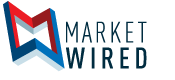 American Hotel Income Properties REIT LP Announces June 2016 Distribution
/EINPresswire.com/ -- VANCOUVER, BC--(Marketwired - June 17, 2016) - American Hotel Income Properties REIT LP ("AHIP") (TSX: HOT.UN) (OTCQX: AHOTF) announced today a cash distribution of US$0.054 per limited partnership unit ("Unit") for the period of June 1, 2016 to June 30, 2016, which is equivalent to US$0.648 per Unit on an annualized basis. The distribution will be paid on July 15, 2016 to unitholders of record at the close of business on June 30, 2016.
The policy of AHIP is to pay cash distributions on or about the 15th day of each month to the unitholders of record on the last business day of the preceding month.
ABOUT AMERICAN HOTEL INCOME PROPERTIES REIT LP
AHIP is a limited partnership formed under the Limited Partnerships Act (Ontario) to invest in hotel real estate properties located substantially in the United States and is engaged primarily in the railroad employee accommodation, transportation-oriented, and select-service lodging sectors. AHIP's long-term objectives are to: (i) generate stable and growing cash distributions from hotel properties substantially in the U.S.; (ii) enhance the value of its assets and maximize the long-term value of the hotel properties through active management; and (iii) expand its asset base and increase its AFFO per unit through an accretive acquisition program, participation in strategic development opportunities and improvements to its properties through targeted value-added capital expenditure programs.
ADDITIONAL INFORMATION
Additional information relating to AHIP, including its other public filings, is available on SEDAR at www.sedar.com and on AHIP's website at www.ahipreit.com.
THE TORONTO STOCK EXCHANGE HAS NOT REVIEWED AND DOES NOT ACCEPT RESPONSIBILITY FOR THE ADEQUACY OR THE ACCURACY OF THIS NEWS RELEASE.
For further information, please contact:
Andrew Greig
Investor Relations
American Hotel Income Properties REIT LP
Suite 1660 - 401 West Georgia Street, Vancouver, B.C. V6B 5A1
Phone: (604) 630-3134
Email: agreig@ahipreit.com

EIN Presswire does not exercise editorial control over third-party content provided, uploaded, published, or distributed by users of EIN Presswire. We are a distributor, not a publisher, of 3rd party content. Such content may contain the views, opinions, statements, offers, and other material of the respective users, suppliers, participants, or authors.