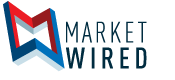 New Business Funders Connecting Dots of Credit Restoration to Help Small Businesses Get the Funding They Need to Succeed
/EINPresswire.com/ -- SCOTTSDALE, AZ--(Marketwired - June 17, 2016) - New Business Funders (http://www.newbusinessfunders.com) is helping more small business owners restore their credit rating so they can access the business capital that they need via low-interest business lines of credit.
Credit scores can range from 500 to 830 in the U.S., with the average score being about 687. Now take the typical business owner or serial entrepreneur, and past business stints usually leave some dings on their credit.
When it comes time for these hardworking people to get the business credit lines they need, they usually face a stern "no" from the bank they are applying with. But New Business Funders takes a candid approach, instead helping these business owners restore their credit by using a proven system, and then getting them approved for the business credit lines they deserve.
"As credit restoration specialists, we've seen just about every type of situation that you can imagine," explained Troy Bohlke, spokesperson for New Business Funders, a company that specializes in helping new businesses secure lines of credit. "We use a proven system that can help you restore your credit rating so you can get approved for the business lines of credit you need in just 30 to 45 days on average."
Sometimes, credit restoration may not be enough. Considering that many people have business partners, Bohlke also offers a plausible suggestion: team up.
"All you need is a 680 FICO to get approved from our growing network of banks. In many cases, you can even apply with your business partner and use the power of your joint score to get approved," he says.
Learn how to restore your credit rating today so you can get approved for lucrative business credit lines by visiting: http://newbusinessfunders.com/heres-get-approved-loans-small-businesses-bad-credit-effective-credit-restoration.
About New Business Funders
New Business Funders helps connect startups to the lines of credit they need in a simple and efficient manner. Using their broad network of banks that are eager to loan money to startups, NBF helps get new businesses the credit lines they need without the runaround. Just a 680 FICO score or better gets your business approved for a line of credit from $10k to $250k with low interest and easy repayment options. No tax returns, bank statements, automated payments, business statements or sales receipts required. It really should be this easy to fund your new business.
To learn more about this small business program, go to:
http://www.newbusinessfunders.com

Or contact:
Troy Bohlke
1-855-680-FICO ext. 101
email: funding@newbusinessfunders.com

Media contact:
10 Day Media
480-584-2909

EIN Presswire does not exercise editorial control over third-party content provided, uploaded, published, or distributed by users of EIN Presswire. We are a distributor, not a publisher, of 3rd party content. Such content may contain the views, opinions, statements, offers, and other material of the respective users, suppliers, participants, or authors.