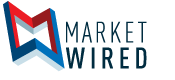 Johnson Matthey Acquires MIOX; The Acquisition Broadens Johnson Matthey's Portfolio of Water Purification Products and Services, an Industrial Info News Alert
/EINPresswire.com/ -- SUGAR LAND, TX -- (Marketwired) -- 06/16/16 -- Researched by Industrial Info Resources (Sugar Land, Texas) -- Johnson Matthey announces that on April 1, 2016 it acquired MIOX as a key technology within Johnson Matthey's Water Technologies business, which is part of the company's New Businesses Division. The acquisition of the MIOX electrochemical generation business broadens Johnson Matthey's portfolio of water purification products and services.
MIOX is a leading manufacturer of electrochemical technology used for water treatment in the industrial, food and beverage, oil and gas and municipal sectors. The company develops and builds systems that produce unique chemistries on-site for customers seeking to deploy sustainable water treatment technologies and lower costs at the same time.
The acquisition of MIOX complements Johnson Matthey's expertise in advanced materials, precious metals coatings and electrode development. Access to the global network of Johnson Matthey research and technology centers will enable MIOX to continue to expand its in-situ disinfection technology platform and deliver higher performing products and a more diverse product range to its customers. In addition, MIOX will benefit from Johnson Matthey's long-standing global customer relationships in growth markets around the world.
"We [Johnson Matthey] are excited to have the MIOX team join the company. The people and technology are a great addition to our Water Technologies business," says Mohammed Kahn, Director, Johnson Matthey New Businesses Division. "We look forward to supporting the growth potential of the MIOX business and expand our ability to meet the needs of our customers with clean and efficient chemistry solutions."
Johnson Matthey is committed to retaining and developing the highly-skilled MIOX workforce who have successfully grown the technology into a world-renowned water disinfection product line. The experienced MIOX team will continue to drive the business from its headquarters in Albuquerque, New Mexico.
About MIOX
MIOX is the industry leader in electrochemical generators for water disinfection. With over 3,000 equipment installations in over 50 countries, MIOX equipment is safely and cost-effectively disinfecting over 8 billion gallons of water every day. http://www.miox.com/
About Johnson Matthey
Johnson Matthey is an international specialty chemicals company and a leader in sustainable technologies. The company was established nearly 200 years ago and today, many of the group's products enhance the quality of life of millions around the world through their beneficial impact on the environment, human health and well-being. http://www.matthey.com/
Browse other breaking industrial news stories at www.industrialinfo.com.
Industrial Info Resources (IIR), with global headquarters in Sugar Land, Texas, five offices in North America and 10 international offices, is the leading provider of global market intelligence specializing in the industrial process, heavy manufacturing and energy markets. Industrial Info's quality-assurance philosophy, the Living Forward Reporting Principle™, provides up-to-the-minute intelligence on what's happening now, while constantly keeping track of future opportunities. To contact an office in your area, visit the www.industrialinfo.com "Contact Us" page.
Enquiries
Craig Beckman
General Manager
1-505-224-1044

Contact:
Brian Ford
(713) 980-9393