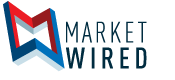 CORRECTION - STW Resources Holding Announces a Shareholders Meeting
/EINPresswire.com/ -- MIDLAND, TX -- (Marketwired) -- 06/08/16 -- In the news release, "STW Resources Holding Announces a Shareholders Meeting" issued earlier today by STW Resources Holding Corp. (OTCQB: STWS), we are advised by the company that the standalone sentence of the fifth paragraph should read "The meeting will begin promptly at 11:00 AM on July 15, 2016." rather than "The meeting will begin promptly at 11:00 on July 8, 2016." as originally issued. Complete corrected text follows.
STW Resources Holding Corp., (OTCQB: STWS), announced today a shareholders meeting. To be held on July 15, 2016 in Dallas Texas.
The meeting's agenda is in regard to withdrawing the company's public listing on the pink sheets, (delisting) to begin a restructuring plan.
The meeting will be held at the Addison/Dallas Marriott, Quorum located at:
14901 Dallas Parkway
Dallas, Texas
75254
972-661-2800
http://www.marriott.com/hotels/travel/dalqc-dallas-addison-marriott-quorum-by-the-galleria/
The meeting will begin promptly at 11:00 AM on July 15, 2016.
About STW Resources Holding Corp.
STW Resources Holdings Corp, (OTCQB: STWS) is a quality provider of water reclamation and processing management services and oilfield pipeline construction and maintenance through its wholly owned subsidiaries. STW Water Process & Technologies a total water solutions provider company and provides turnkey design build solutions and provides its Customers with "out-of-the-box" design solutions to meet customer's water needs. STW Water has capabilities to provide complete oversight of various water and wastewater projects with primary focus on engineering, regulatory permitting including Public Water Systems (PWS), Discharge permits, Pilot exception and Pilot Study, equipment design & treatment process design, manufacturing & installation and full scale Commissioning and training for all types of oil & gas, industrial and municipal water and wastewater markets throughout the State of Texas.
www.stwresources.com
@STWRESOURCES
https://www.facebook.com/STWRESOURCES
Forward-Looking Statements
This news release contains forward-looking statements about our business, or financial condition and prospects that reflect our assumptions and beliefs based on information currently available. We can give no assurance that the expectations indicated by such forward-looking statements will be realized. There may be other risks and circumstances that we are unable to predict. When used in this news release, words such as "believes," "expects," "intends," "plans," "anticipates," "estimates" and similar expressions are intended to identify forward-looking statements, although there may be certain forward-looking statements not accompanied by such expressions. Investors should not place undue reliance on these forward-looking statements, which speak only as of the date of this press release. The company's actual results could differ materially from those anticipated in these forward-looking statements as a result of a variety of factors, including risks discussed in the company's periodic reports that are filed with the Securities and Exchange Commission and available on its website (www.sec.gov). All forward-looking statements attributable to the Company or to persons acting on its behalf are expressly qualified in their entirety by these factors other than as required under the securities laws. The Company does not assume a duty to update these forward-looking statements.
Contacts:
STW Resources Holding Corp./Living Water Process & Technologies
Investor Relations
info@stwresources.com