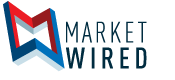 Prospect Park Capital Announces Investee News and Results of AGM
/EINPresswire.com/ -- TORONTO, ONTARIO -- (Marketwired) -- 06/08/16 -- Prospect Park Capital Corp. ("Prospect Park") (TSX VENTURE: PPK), a public healthcare focused investment corporation, announces that one of its investees, IOI, LLC ("IOI"), has been advised by Serenity Pharmaceuticals, LLC ("Serenity") that after the requisite 60 days for examination, the US Food & Drug Administration ("FDA") has accepted Serenity's new drug application (NDA) submitted on February 4, 2016. As a consequence of the acceptance of the NDA application, Allergan, PPL, per contractual obligation, provided Serenity with a US$22 million milestone payment. Prospect Park is entitled to a milestone payment equal to US$48,000 (32% of its initial investment in IOI) should the Serenity nocturia drug successfully receive approval by the FDA.
Additional information about Prospect Park, Serenity and its investment in IOI is available in Prospect Park's management information circular filed on SEDAR (www.sedar.com) on August 29, 2014.
In addition, all matters set out in the management information circular dated May 3, 2016 (the "Circular") for the 2016 Annual and Special Meeting of Shareholders held on June 6, 2016 (the "Meeting"), including the SOK Amending Agreement (as such term is defined in the Circular) (previously disclosed on May 4, 2016), were approved by shareholders. Each of the matters voted upon at the Meeting is discussed in detail in the Circular, which can be found on Prospect Park's SEDAR profile at www.sedar.com.
Forward-Looking Statements
Certain statements contained in this press release constitute "forward-looking information" as such term is defined in applicable Canadian securities legislation. The words "may", "would", "could", "should", "potential", "will", "seek", "intend", "plan", "anticipate", "believe", "estimate", "expect" and similar expressions as they relate to Prospect Park and the likelihood the FDA accepts the NDA application for approval of the Serenity nocturia drug are intended to identify forward-looking information. All statements other than statements of historical fact may be forward-looking information. Such statements reflect Prospect Park's current views and intentions with respect to future events, and current information available to Prospect Park, and are subject to certain risks, uncertainties and assumptions. Material factors or assumptions were applied in providing forward-looking information. Many factors could cause the actual results, performance or achievements that may be expressed or implied by such forward- looking information to vary from those described herein should one or more of these risks or uncertainties materialize. These factors include changes in law, the ability to implement business strategies and pursue business opportunities, state of the capital markets, the availability of funds and resources to make investments and pursue operations, as well as general economic, market and business conditions, amongst others. Should any factor affect Prospect Park in an unexpected manner, or should assumptions underlying the forward-looking information prove incorrect, the actual results or events may differ materially from the results or events predicted. Any such forward- looking information is expressly qualified in its entirety by this cautionary statement. Moreover, Prospect Park does not assume responsibility for the accuracy or completeness of such forward-looking information. The forward- looking information included in this press release is made as of the date of this press release and Prospect Park undertakes no obligation to publicly update or revise any forward-looking information, other than as required by applicable law.
Neither TSX Venture Exchange nor its Regulation Services Provider (as that term is defined in the policies of the TSX Venture Exchange) accepts responsibility for the adequacy or accuracy of this release.
Contacts:
Prospect Park Capital Corp.
Dr. Samuel Herschkowitz
Chief Executive Officer
(416) 865-7209
docsam122@gmail.com