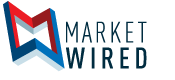 SynGlyphX(TM) Receives 4 Gold Stars at DI2E Plugfest 2016
Stars Are Awarded in Recognition of Alignment With the Defense Intelligence Information Enterprise (DI2E) Goals
/EINPresswire.com/ -- ARLINGTON, VA--(Marketwired - June 08, 2016) - SynGlyphX™, the leading provider of interactive, 3D, data visualization and discovery technology received 4 Gold Stars for participating in the 2016 Defense Intelligence Information Enterprise (DI2E) Plugfest. The Plugfest and Gold Star Recognition demonstrate how well a company's products align with DI2E goals.
SynGlyphX™ attended the 2016 Defense Intelligence Information Enterprise (DI2E) Plugfest event at George Mason University. The SynGlyphX™ team demonstrated how the SynGlyphX™ platform transforms complex data into visual, 3D, immersive, and interactive environments.
The 2016 DI2E Plugfest is the latest iteration of an annual demonstration of advancements in the DI2E. The event provides an environment of networked, interoperable, and reusable components in which vendors can demonstrate value. SynGlyphX showcased its ability to deploy its platform, engage with other technologies and capabilities, and demonstrate flexible, agile, data-driven software.
Unique in its ability to simultaneously display multiple variables about an entity, SynGlyphX™ software allows the user to see spatial, temporal, and relational data in the same environment -- helping identify cause and effect. The ultimate value of the SynGlyphX™ platform is two-fold: 1) it allows users to quickly make sense of the volumes of collected data and 2) it speeds the time from data to decision.
"The 2016 Plugfest was the first for SynGlyphX™ and we are excited to have received four gold stars for our participation," said Eric Newman, Vice President of Sales and Business Development for SynGlyphX. "SynGlyphX enables teams to see anomalies immediately and detect patterns of life within their data. The value of SynGlyphX was apparent to everyone for whom we demonstrated the software."
The Gold Star recognition is given to companies that demonstrate products that align with DI2E goals. Stars are given to products that demonstrate alignment based on specific criteria. SynGlyphX™ demonstrated alignment in all four criteria.
SynGlyphX™ understands how the mind assimilates and processes complex data. Its' unique approach to interactive visualization technology is enhanced by Perceptual Engineering -- the optimal design of a visual environment to enable the user to more efficiently interact with and synthesize complex data sets. This approach is supported by decades of academic and government-funded research on how the mind best understands and processes complex data.
Government CIO Outlook has ranked SynGlyphX™ among the Top 10 Big Data Solution Providers 2016.
Read about SynGlyphX™ here: http://www.govciooutlook.com/vendor/article3/SynGlyphX
About SynGlyphX™
Headquartered in VA, U.S., SynGlyphX™ is transforming the way the world interacts with data for discovery and insight. With superior technology, perceptual engineering and knowledgeable staff, it offers its customers the ability to assimilate massive amounts of data in a single computer screen, allowing user to identify patterns, trends, and anomalies and ultimately transform data to knowledge faster. For more info: http://www.SynGlyphX.com/
Image Available: http://www.marketwire.com/library/MwGo/2016/6/8/11G102086/Images/DI2E_copy-12338f58eadfa609acaf522c4c16672c.jpg
Contact Information
Pam Kadlubek
(571) 733-9471 (W)
info@SynGlyphX.com