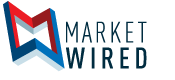 BSH Home Appliances to Open Experience & Design Center in Chicago
BSH Will Showcase Inspiring Designs and Innovations at LuxeHome, Located in the Iconic Merchandise Mart, Beginning Winter 2016
/EINPresswire.com/ -- IRVINE, CA--(Marketwired - June 08, 2016) - BSH Home Appliances will showcase its newest kitchen innovations in an immersive design experience when it opens the BSH Experience & Design Center in the Merchandise Mart building in Winter 2016. Located in the heart of Chicago, a mecca for architecture and design in the U.S., the BSH Experience & Design Center will offer the ultimate experience of the entire BSH portfolio -- Bosch, Thermador and Gaggenau -- for the premium, luxury and elite luxury markets. This is the first BSH Experience & Design Center to be opened in the Midwest; it builds upon the momentum of the company's two coastal Centers, in New York City and Irvine, Calif.
"BSH Home Appliances is the only manufacturer that can offer premium, luxury and elite luxury products to the builder, architect and designer communities under one roof," said Christofer von Nagel, President and CEO at BSH Home Appliances. Chicago's legacy in design and architecture makes the Merchandise Mart the ideal destination for our newest Experience & Design Center which will highlight the finest in BSH innovation and its array of design solutions."
The BSH Experience Design Center will be centered in the LuxeHome on the first floor of Merchandise Mart in downtown Chicago. Featuring immersive kitchen vignettes with the latest products from Bosch, Thermador and Gaggenau, the BSH Experience Design Center at LuxeHome space will be a destination of inspiration for architects, designers, builders and homeowners. Visitors will be able to view BSH home appliances that address the needs of virtually every kitchen and home.
Bosch: Bosch home appliances, the premier European kitchen design brand, will showcase its award-winning suite of sleek, modern appliances. Bosch is invented for life, providing appliances to meet the needs of every kitchen. Through its modern design principles, including ergonomic design and precision technology, Bosch enhances life in the kitchen by providing a simple solution to healthy living.
Thermador: Thermador, the iconic American appliance brand that is the leader in luxury cooking, is celebrating its milestone 100th anniversary in 2016 and raising the bar on power and performance for 100 more by showcasing new innovations in cooking and cooling for today's culinary enthusiasts, including its groundbreaking 60" Pro Grand® Range Collection which launches in July 2016.
Gaggenau: With a rich history of 333 years, Gaggenau is a manufacturer of luxury home appliances and an innovative leader in design and technology, and will present new groundbreaking innovations in steam cooking and ventilation. Exclusive culinary culture combined with timeless design, craftsmanship and carefully selected materials, the difference is Gaggenau.
"BSH Home Appliances is a superb addition to our collection of premier boutiques for home building and renovation, and we are delighted to welcome them," said Katherine Flaherty, vice president, Vornado | Merchandise Mart. "Their arrival will further establish LuxeHome as the preeminent destination for interior designers, residential architects, luxury custom home builders and consumers sourcing kitchen, bath and building products.
The BSH Experience & Design Center in Chicago's Merchandise Mart at LuxeHome will be located on the first floor at 222 Merchandise Mart Plaza. Current BSH Experience & Design Centers are located in New York and Irvine, Calif. For more information on the three BSH Home Appliances brands, visit www.bosch-home.com/us/, www.thermador.com or www.gaggenau.com/us/.
About BSH Home Appliances Corporation
BSH Home Appliances Corporation manufactures and markets small and major home appliances that are known across North America for their high-quality and superior innovation. BSH sells its Bosch, Thermador and Gaggenau branded products throughout North America, through distributors, independent appliance dealers, national and regional retailers, builders and large buying groups. BSH Home Appliances Corporation is a wholly-owned subsidiary of BSH Hausgeräte GmbH, headquartered in Munich, Germany, the largest manufacturer of home appliances in Europe and one of the leading companies in the sector worldwide. Manufacturing facilities are located in New Bern, North Carolina, and La Follette, Tennessee.
Media Contact:
Joe Foster
Finn Partners
(310) 882-4014
joe@finnpartners.com