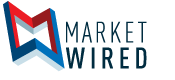 Ogilvy CommonHealth Worldwide's Johanna Skilling Takes Home Leadership Award at the United Nations' Media for Social Impact Summit
/EINPresswire.com/ -- PARSIPPANY, NJ -- (Marketwired) -- 06/08/16 -- Ogilvy CommonHealth Worldwide (www.ogilvychww.com), the health behavior change specialists of Ogilvy & Mather (www.ogilvy.com), and a WPP company (NASDAQ: WPPGY) (www.wpp.com), announced that Johanna Skilling, EVP, director of planning in the US, received the Leadership Award from the Pvblic Foundation for driving change through social media at last week's Media for Social Impact Summit held at the United Nations headquarters in New York City.
The Media for Social Impact Summit brought together representatives from the United Nations, along with leading media, advertising, and creative organizations, to showcase the power of media to drive social change and strategize campaigns around pressing global issues. During the summit, Ms. Skilling also served on the event's leadership council and facilitated a discussion on the best practices for powerful communications. A select group of members on the leadership council were honored with Leadership Awards for their contributions and commitment to the United Nations' Sustainable Development Goals.
Ms. Skilling remarked, "It's an extraordinary honor to be recognized by the Pvblic Foundation and the UN. 'Ensuring healthy lives' is one of the Secretary General's top three Sustainable Development Goals for 2030 -- and I plan to continue to help call more attention to the truly amazing and inspiring work being done by artists, activists, advertisers and the UN itself on behalf of all of the 2030 Goals."
For more information on the Media for Social Impact Summit, please visit: http://www.mediaforsocialimpact.org/.
About Ogilvy CommonHealth Worldwide
Ogilvy CommonHealth Worldwide is committed to creativity and effectiveness in healthcare communications, everywhere. Our global headquarters are in Parsippany, NJ, with additional hubs in New York, London, Paris and Singapore. We maintain multiple additional offices in markets critical to our clients' global aspirations. Ogilvy CommonHealth Worldwide provides marketing services including behavioral insights, content strategy and management, digital, interactive and new media services, marketing analytics and research, media planning and buying, medical education, payer marketing and market access, professional advertising and promotion, public affairs and relations, relationship marketing, sales training development, social media and social listening, and wellness and consumer advertising and promotion. The network also offers scientific communications and publications planning services through a wholly owned separate legal entity. The organization houses and maintains individual Ogilvy CommonHealth and Ogilvy Healthworld brand identities within the marketplace.
Contact:
Beth Paulino
Kerianne Slattery
Ogilvy CommonHealth Worldwide
973.352.1000 tel