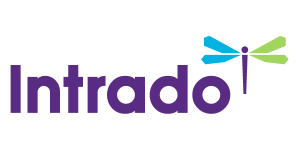 STG wins Cybersecurity contract with U.S. Army
Cybersecurity and Information Assurance support will be provided to NETCOM Cybersecurity Directorate
/EIN News/ -- RESTON, Va., June 08, 2016 (GLOBE NEWSWIRE) -- STG Group, Inc. (OTCQB:STGG), a leading provider of mission-critical technology, cyber, and data solutions to multiple Federal Agencies, announced today that it has been awarded a contract to provide a range of technical cybersecurity and Information Assurance support services to the US Army Network Enterprise Technology Command (NETCOM).  

As the U.S. Army's single information technology service provider across all network communications, NETCOM is responsible for enabling mission command everywhere the Army has a presence, including in over 22 countries across the world.  STG will be supporting this key national security responsibility through the provision of cybersecurity, information assurance and vulnerability management support across the NETCOM portfolio as required.
The contract is valued at $7M over a four-year period of performance.  The work will involve non-personal cybersecurity services supporting US Army Cyber Command, 2nd Army, NETCOM and supported units.  STG will support the NETCOM Cybersecurity Directorate with inspection, Cybersecurity Watch Officer governance, Information Assurance Vulnerability Management (IAVM), information systems security manager and Security Control Assessor-Representative requirements.  STG plans to continue to expand upon its offering of cybersecurity support, aligned with the NIST Cybersecurity Framework. 
Commenting on the award, Mr. Paul Fernandes, STG President said: "For almost two decades, STG has helped to develop and advance a broad range of mission critical systems for the U.S. Army.  STG has a long and successful track record of enabling U.S. Government Agencies to secure mission critical systems, raising awareness and understanding of overall cyber risk and effective mitigation. We're delighted to have this opportunity to expand our work to support NETCOM.  It validates our ongoing strategy to offer differentiated capabilities and innovative solutions in cybersecurity to a broader range of clients across the defense, federal civilian and intelligence communities."
The NETCOM business will be overseen by Joe Nicholas, STG's newly appointed Senior Vice President and Sector Lead, Cybersecurity and Secure Information Systems.
About STG
STG Group, Inc. is a leading provider of mission-critical technology, cyber and data solutions to more than 50 US Federal Agencies.  Applying decades of experience, the company works to ensure the security of the digital domain, the effectiveness of complex IT systems and the delivery of quality intelligence to decision makers. STG is a Washington Technology Top 100 Company. Visit STG at www.stg.com.
Forward-Looking Statements
This press release contains forward-looking statements that involve risks and uncertainties concerning STG, STG's work under the NETCOM contract, STG's expected financial performance, as well as STG's strategic and operational plans. Forward-looking statements relate to expectations, beliefs, projections, future plans and strategies, anticipated events or trends and similar expressions concerning matters that are not historical facts.  Terms such as "anticipate," "believe," "continue," "could," "estimate," "expect," "intend," "may," "might," "plan," "possible," "potential," "predict," "should," "would" and similar expressions may identify forward-looking statements, but the absence of these words does not mean that a statement is not forward-looking.  Actual events or results may differ materially from those described in this press release due to a number of risks and uncertainties. The potential risks and uncertainties include, among others, risks relating to success in retaining or recruiting officers, key employees or directors, the potential liquidity and trading of our securities, and the size of our addressable markets and the amount of U.S. government spending on private contractors.  In addition, please refer to risks described in the "Risk Factors" in STG's Annual Report on Form 10-K for the year ended December 31, 2015 and filed with the SEC. Please also refer to the other documents that STG filed with the SEC on Forms 10-K, 10-Q and 8-K. The filings by STG identify and address other important factors that could cause its financial and operational results to differ materially from those contained in the forward-looking statements set forth in this press release. STG is under no duty to update any of the forward-looking statements after the date of this press release to conform to actual results.
STG Group, Inc. Contact:
Bobby Winters or Chris Hodges, Alpha IR Group 
929-266-6315
STGG@alpha-ir.com