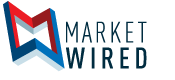 Marshall Communications Receives Over 100 SEWP-V Awards
/EINPresswire.com/ -- ASHBURN, VA -- (Marketwired) -- 06/08/16 -- Marshall Communications Corporation (MARSHALL), a leading Veteran Owned Small Business (VOSB) provider of broadband Internet Protocol (IP) satellite communication services and Information Technology (IT) products and services, announced they have been awarded over 100 SEWP-V Delivery Orders, since the contract was awarded to them in May of 2015. MARSHALL is a Prime Contract Holder on the NASA SEWP (Solutions for Enterprise Wide Procurement) V Government-Wide Acquisition Contract (GWAC). SEWP-V is a multi-award GWAC vehicle focused on commercial IT products and product based services. Contract Holders offer a wide range of commercial advanced technology including tablets, desktops and servers; IT peripherals; network equipment; storage systems; security tools; software products; cloud based services; telecommunications; Health IT; sensors; video conferencing systems and other IT and Audio-Visual products. Product based services including installation, training, maintenance and warranty are also available from MARSHALL through SEWP-V. As an Office of Management and Budget (OMB) authorized GWAC, the SEWP-V contracts are utilized by all Federal Agencies. The value of these 100 awards to Marshall Communications exceeds $6 million dollars.
Through direct partner and long-term relationships, MARSHALL provides a wide array of IT Product Solutions and Services from original equipment manufacturers (OEMs) such as Apple, Microsoft, Dell, EMC2, HP, Lenovo, iDirect, HaiVision, Harris, L-3, VMware, RedHat, Symantec and SolarWinds to a wide array of Federal Government Agencies including, NASA (National Aeronautics and Space Administration), DoD (Department of Defense), DOJ (Department of Justice), DHHS (Department of Health and Human Services), USGS (United States Geological Survey), & EOP (Executive Office of the President), while offering the best possible discounts available in the Federal IT sector. MARSHALL's largest SEWP-V award to date is $1,263,383 for Data Center VMware software support and maintenance issued by the DHHS for the Food and Drug Administration (FDA).
"We are pleased to be a valued partner in the Federal IT market. MARSHALL is providing products and services to positively impact the confidence and security of customers, in addition to our continued efforts to provide satellite communications support specifically to the Department of Defense," said Michael McCormack, President of Marshall Communications.
MARSHALL delivers customized integrated total system solutions specializing in Secure Full Motion Video, IP Satellite Communications, Networking & Information Technologies, Integration and Engineering Services, Training Solutions, and Program & Project Management to the Federal IT market; including worldwide satellite voice, video and data communications services. Offering consistent, high level Customer Service and Quality Assurance combined with the ability to supply "state of the art" Commercial-off the Shelf (COTS) hardware and software, MARSHALL anticipates substantial revenue across an increased number of market verticals, including C4ISR and Healthcare IT.
Marshall Communications Corporation (www.marshallcomm.com) has been a leader in systems integration and engineering for secure streaming video solutions for satellite-based communications since 1991. MARSHALL is a wholly owned subsidiary of Mission Solutions Group (MSG), headquartered in Summerville, SC.
About Mission Solutions Group
Mission Solutions Group ("MSG") was founded by military and defense industry veterans with Special Operations, Force Protection, as well as solution development and implementation backgrounds. The MSG executive leadership team represents over 150 years of professional experience serving the DoD and commercial marketplace in all facets. For more information on Mission Solutions Group, please visit www.missionsolutionsgroup.com.
Contact:

Damon Walsh
CEO
Mission Solutions Group, Inc.
PH: 843-860-9074