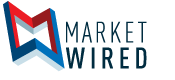 Media Advisory: Giant Rocking Chair Tours Ontario for Improved Care Standards in Long-Term Care
/EINPresswire.com/ -- TORONTO, ONTARIO -- (Marketwired) -- 06/08/16 -- A giant 10-foot tall wooden rocking chair is touring 19 towns across Ontario. Joining the giant rocking chair in highly visual media events, will be local health coalition members, including seniors, family council members, union and care workers, long term care residents and concerned citizens. The goal is to bring awareness about improving the care standards at long term care facilities.
The care levels in Ontario's long term care homes are inadequate:


--  More than 18,500 hospital beds have been closed since 1990 and patients
    are moved out of hospitals ever quicker and sicker.
--  Access to care is poor with long-waits and increasingly severe rationing
    of access to care. There have been approximately 20,000 people on wait
    lists for long-term care home spaces for more than a decade.
--  Almost 2/3 of long-term care residents have dementia and almost half
    have aggressive behaviours. Since 2001, more than 24 long-term care
    residents in Ontario have died as a result of violence from other
    residents and thousands have been attacked by other residents.


There is a solution. The Ontario provincial government must:


1.  Set a minimum care standard of 4-hours of hands-on care per day per
    resident.
2.  Improve access to care and reduce wait times.


The coalition will be collecting 20,000 signatures on postcards as they travel with the chair to symbolize the approximately 20,000 people waiting for long-term care placements.
When and Where?
Each event will be approximately 1/2 hour.


Day 1: Monday June 13
Prescott 10 a.m., S/W corner Churchill Rd. W & Edward St. S.
Plantagenet 2:30 p.m., Pinecrest Nursing Home (front lawn) 101 Parent St.

Day 2: Tuesday June 14
Orleans 10 a.m., Waterfront lawn at Rosyln Ave. & Hiawatha Park Rd.
Carleton Place 1 p.m., Centennial Park (near waterfront) Joseph St.
Almonte 3:30 p.m., Waterfront rest area, corner of Martin St. S. & St. Paul
St.

Day 3: Wednesday June 15
Barry's Bay 10 a.m., S/E corner Opeongo Line and Mintha St.
Bancroft 2 p.m. north sidewalk of Monck St. & Manor Lane

Day 4: Thursday June 16
Norwood 10 a.m., Asphodel-Norwood Community Centre (lawn in front of
playground), 88 Alma St.
Lindsay 2 p.m., Manorview Park, Wilson Ave. & Andrew Dr.

Day 5: Friday June 17
Newmarket 10 a.m., N/E corner Davis Dr. & Yonge St.
Alliston 1 p.m. N/E corner of Victoria St. E. & Sir Frederick Banting Rd.
King City 3:30 p.m., entrance to Centennial Park, Jane St. & Kingswood Dr.

Day 6: Saturday June 18
Orangeville 10 a.m., N/W corner Broadway & Blind Line.
Exeter 2:30 p.m., sidewalk in front of Municipality of South Huron, 322 Main
St. S.

Day 7: Monday June 20
Amherstberg 10 a.m., Parkette at Sandwich St. S. & Rankin Ave.
Essex 1:30 p.m., Cenotaph at Talbot St. S. & Iler Ave.

Day 8: Tuesday June 21
St. Thomas 10 a.m., S/W corner Wellington St. & Stokes Rd. (across from
Elgin Mall).
Tillsonburg 1 p.m., N/W corner Broadway St. & Ridout St. W.
Woodstock 3:30 p.m., sidewalk across from Caressant Care Nursing Home, 81
Fyfe Ave.


Contacts:
Tina Si, Campaign Coordinator
Ontario Health Coalition
416-441-2502 (office)
647-505-8253 (cell)

Peter Boyle, Tour Lead
613-539-3622 (cell)