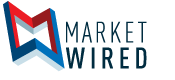 EoScene, Technology Experts Helping to Make Healthcare Safer, Announces ReadyCheck(TM), New and Improved Compliance Management Tool
Leading Healthcare Organizations Rely on the EoScene Platform to Reduce Risks and Improve Overall Quality and Compliance
/EINPresswire.com/ -- SEATTLE, WA -- (Marketwired) -- 06/08/16 -- EoScene, a suite of compliance management software tools to help make healthcare safer, today announced the availability of ReadyCheck, the company's latest product to enable healthcare organizations to be continuously compliance ready for regulatory or accreditation audits. EoScene's enterprise web-based solutions integrate risk assessment, policy management and automated data collection using a real-time dashboard. The company's platform enables healthcare organizations to improve patient outcomes and reduce care delivery costs through better management of risk, safety and compliance.
Healthcare organizations are having difficulties using disparate compliance management applications to keep up with an overwhelming regulatory paperwork burden. Meantime, the industry is moving toward mobile data collection platforms to streamline processes and compliance documentation, prevent costly mistakes and support the regulatory requirement of continuous readiness.
ReadyCheck anchors EoScene's cloud-based eCMS™ enterprise solution, providing the next-level of automation to the assessment, management and standardization of environment-of-care, safety and quality administration. eCMS allows healthcare organizations to set an ultimate goal of eliminating the tedious manual processes inhibiting a patient's successful outcome and experience.
ReadyCheck Features:
Standardized Equipment Inspections
Elimination of Missing Inspection Logs and Entries
Real-Time Status of Equipment Readiness
"The more than 1400 healthcare facilities deploying our eCMS platform are managing risk, improving efficiency, increasing compliance and ensuring greater patient and staff safety," said Geof Griebel, President, EoScene. "Leveraging our flexible, enterprise cloud-based architecture, we continue to provide innovative applications that address critical functions such as Enterprise Risk Management, Patient and Staff safety, Compliance Readiness and Continuous Process Improvement. Our mission is to provide leaders with the timely information needed to evaluate their organization and increase the predictability of outcomes in their patient care environment."
Hospital administrators, compliance officers, the Environment of Care team leaders, facilities managers, safety directors and heads of clinical engineering are deploying the EoScene eCMS platform to solve unique challenges to manage their environment of care. EoScene provides enterprise compliance management solutions to leading health care providers across the U.S., including MultiCare Health System, Summa Health System, Greenville Health System, Wellstar Health System and Tenet Health.
Availability
To request a demonstration of eCMS - visit www.EoScene.com or call 1-800-541-0683
About EoScene
EoScene's flexible, enterprise web-based solutions make healthcare safer through better management of risk, safety and compliance. The company's eCMS suite of compliance management software tools integrate risk assessment, policy management and automated data collection using a real time dashboard. Visit www.EoScene.com
Media Contact
Jeff Denenholz
For EoScene
206-437-9810
Email Contact