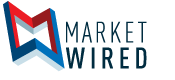 CRCA Announces Frank Ladner Award Recipient
/EINPresswire.com/ -- OTTAWA, ONTARIO -- (Marketwired) -- 06/08/16 -- During CRCA's 57th Annual Convention held May 28-30 in Halifax Nova Scotia, CRCA announced that Dr. Sudhakar Molleti is the 2016 recipient of the Frank Ladner Award. Dr. Molleti is a Research Officer at the National Research Council of Canada's Construction Portfolio. His past work includes wind effects on low-sloped roofing systems, wind performance of vegetated roof assemblies, as well as energy and durability of PV integrated roofs. He is an active member of ASTM's Committee D08 on Roofing and Waterproofing and CRCA's National Technical Committee. Dr. Molleti received his PhD in engineering from the University of Ottawa (Canada).
The CRCA Frank Ladner Award recognizes a person for their technical contribution to the roofing industry. Eligible nominees will have demonstrated the quality of providing technical knowledge to the roofing industry.
The award was established in honour of CRCA's first Technical Director, Frank Ladner to recognize his technical contribution to the Canadian roofing industry.
For more information about the Frank Ladner Award, click here.
About CRCA
The Canadian Roofing Contractors Association (CRCA) is the National Voice of the roofing industry in Canada. CRCA consists of companies actively engaged in the roofing and related sheet metal business in Canada including contracting, manufacturing and supplying of materials and services.
Contacts:
CRCA
800-461-2722
crca@roofingcanada.com