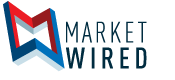 BASIS International Partners With CloudJumper to Cloud-Enable AddonSoftware(R) ERP for Device Agnostic Access From Any Location
Cloud-Based Option Eliminates Expensive Software Upgrades by Replacing Application Server and Maintenance Requirements With On-Demand Cloud Application
/EINPresswire.com/ -- GARNER, NC -- (Marketwired) -- 06/08/16 -- CloudJumper, a workspace as a service (WaaS) platform innovator for agile business IT, today announced that it has been selected by BASIS International Ltd. to power cloud-based delivery of the company's AddonSoftware ERP. The partnership will speed software deployment and access for customers while eliminating the capital costs of implementing business software.
BASIS International Ltd. is the developer and supplier of an industry-leading interpreted programming language based on Business BASIC. Coupling its latest generation object-oriented programming language enhanced with modern graphical application development tools along with a powerful database management system, developers are able to create comprehensive and tightly integrated business applications that are reliable, scalable, cost-effective, and platform independent. CloudJumper was selected by BASIS International to take its AddonSoftware ERP application to the next level with fast delivery and user-friendly access via the Cloud.
AddonSoftware is a customizable ERP business solution with the powerful and unique ability to preserve customizations through the update cycle. The go-to-market strategy for the product is 100% IT channel focused and provides partners with a core set of accounting, distribution, and manufacturing application building blocks. Their developer partners then tailor the solution to meet the exacting business requirements of their customers.
"The partnership with CloudJumper has expanded our total addressable market while simplifying the delivery, management, and maintenance for our customers," said Nico Spence, CEO, BASIS International Ltd. "We have received very favorable feedback from our partners about the CloudJumper solution as it removes many barriers to deployment while growing their share of business. The solution allows additional business applications, such as the integrated GoldMine Cloud CRM solution, to be added to the platform simply and easily, leaving the door open to future revenue growth."
CloudJumper nWorkSpace is a workspace as a service (WaaS) platform that includes all of the necessary elements to convert a traditional on-premises computing application to a full-featured cloud application. nWorkSpace simplifies application delivery through automation and is capable of leveraging the cloud infrastructure option of choice. The platform is managed on-demand via a single pane-of-glass control panel which reduces the time, complexity, and headaches associated with building and managing the infrastructure required to deliver a cloud application. The fully packaged CloudJumper solution includes the software, infrastructure, services, and even the sales enablement tools to quickly establish and grow a cloud application business.
"As a seasoned cloud application delivery platform in use by tens of thousands of customers, nWorkSpace has enjoyed widespread adoption by ISVs who consider it the gold standard among its competitors," said JD Helms, President, CloudJumper. "BASIS International Ltd. has enjoyed decades of success in the business software space, and we expect their standardization on nWorkSpace to expose AddonSoftware to a new generation of business clients around the world."
Tweet This: BASIS Intl Partners with @CloudJumperWaaS to Cloud-Enable AddonSoftware ERP - http://bit.ly/1Ufno9F
Resources:
About CloudJumper
Founded in 2016, CloudJumper is a workspace as a service (WaaS) platform innovator for the agile business. It launches itself from the platform its sister company, nGenx built over more than 16 years as a cloud pioneer, taking its new Workspace as a Service solution to a greater height with its concurrent user model. Many of the key personnel from nGenx have also made the transition to CloudJumper. CloudJumper built its concurrent WaaS model working with strategic partners such as Microsoft, Intuit, Google, IndependenceIT, Artisan Infrastructure, and others. Head and shoulders above the competition, CloudJumper concurrent WaaS model provides the industry's most robust cloud desktop and provides a unique cost-savings option that focuses on both named and simultaneous users. CloudJumper markets its solutions through both white label and agency programs supported by the CloudJumper control panel, a single pane-of-glass provisioning system that allows partners and enterprise customers complete control over their IT environments. For more information, visit Why CloudJumper.
About AddonSoftware
AddonSoftware® is an ERP business solution used by companies of all sizes who enjoy The Freedom to Grow®. It is the choice for today that will be the choice for tomorrow due to its scalability. AddonSoftware is developed by BASIS International Ltd., headquartered in Albuquerque, New Mexico, USA. More information can be found at: www.addonsoftware.com.
CloudJumper Agency Contact:
Joe Austin
The Ventana Group
512-531-9119
Email Contact

AddonSoftware Contact:
Paul D. Yeomans
505-938-6135
Email Contact