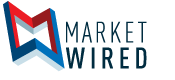 Segment Gives Businesses a Blueprint for Analyzing Mobile Data to Inform Great Product Experiences
New Native Mobile Spec Leverages Insights From 500 Million Downloads Across 3,000 Mobile Apps, Including Instacart, HotelTonight, HomeAway and DraftKings
/EINPresswire.com/ -- SAN FRANCISCO, CA--(Marketwired - June 08, 2016) - With more than 1.5 million apps in Apple's App Store, 2 million in Google Play and more than 1,000 new apps released daily on each platform, mobile developers need to differentiate on customer experience. Segment, the customer data platform, released the Native Mobile Spec, a new feature that offers businesses an easier way to capture mobile customer data, understand the mobile customer journey and, ultimately, build better mobile products.
More than 3,000 mobile apps -- with collectively more than 500 million downloads -- like Instacart, HotelTonight, HomeAway, and DraftKings rely on Segment to collect crucial customer data. To build its Native Mobile Spec, Segment examined the most popular types of data its mobile customers track, and then created a blueprint for automatically capturing key events across the mobile user lifecycle.
"People interact with mobile applications in a few standard ways, but the order of interactions are hard for developers and marketers to analyze because they are siloed in different tools," said Peter Reinhardt, co-founder and CEO of Segment. "With the Native Mobile Spec, Segment automatically collects key user interactions, so developers save time, product managers can improve the user experience, and marketers can finally measure the how well their campaigns are working."
Understanding the customer journey on mobile is not easy, as users engage with apps in dozens of overlapping ways. For example, users might find an app through an ad, download it, not purchase anything, come back via a push notification, discover a different product, and buy that one. Business need to track, connect, and analyze each interaction in order to deliver a great customer experience.
Segment's new Native Mobile Spec automatically captures essential mobile touchpoints, like app installs, app opens, screen views, app updates and completed orders, which comprise the backbone for analyzing customer behavior on mobile. The Native Mobile Spec also maps out mobile acquisition and re-engagement data like deep links, push notifications, and attribution events. In the coming weeks, Segment will continue to update its mobile SDKs and integrations to automatically collect events surrounding mobile marketing campaigns.
The new Native Mobile Spec also slims down the size of customer apps, which optimizes performance. With Segment's new SDK, businesses can move popular integrations, like Facebook® App Events -- which includes Facebook Analytics for Apps, dynamic ads, custom audience creation, and conversion tracking, to the server-side instead of bundling them in the Segment SDK. In the coming months, Segment will release similar functionality with server-side integrations updates for Google AdWords™ to enhance conversion tracking and Salesforce® Marketing Cloud™ to leverage its predictive intelligence features.
About Segment
Segment is the customer data platform that developers and analysts love because of its elegant APIs and extensive partner ecosystem. As the single point of data collection and distribution, Segment puts customer data to work across hundreds of marketing and analytics applications. Segment is trusted by thousands of companies including Atlassian, Bonobos, Instacart, and Intuit. For more information visit https://segment.com and http://segment.com/blog/native-mobile-spec.
Facebook® is a registered trademark of Facebook, Inc.
Google®, AdWords™, and others are among the trademarks of Google Inc.
Salesforce®, Marketing Cloud™, and others are among the trademarks of salesforce.com, inc.
MEDIA CONTACT:
Nikki Garcia
Bateman Group
segment@bateman-group.com