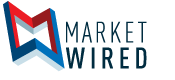 CrowdReviews.com Urges Buyers of Web Hosting Services to Choose Reviewed Companies
/EINPresswire.com/ -- SANTA FE, NM--(Marketwired - June 04, 2016) - The leading provider of crowdsourced service reviews, CrowdReviews.com, urges those searching for professional quality web hosting solutions to choose hosting companies with ample reviews written about their hosting platform. With thousands of companies offering a wide variety of different types of hosting arrangements it will become increasingly important for buyers to spend time consulting reviews and feature comparisons of different hosting platforms prior to making a commitment towards any provider. CrowdReviews.com offers a web hosting rankings platform based on user reviews.
Before making the decision on which web hosting service to use, CrowdReviews.com urges those search for web hosting solutions to utilize online reviews and ratings as a means of identifying potential hosting companies. Since web hosting companies often differ in how they handle customer information, support, and maintenance, it is important to find a web hosting company that operates as your business would expect. If possible, connecting with a web hosting provider prior to signing up for service can reveal not only their level of professionalism, but can ensure that their services match up to expectations.
CrowdReviews.com provides rankings of the best web hosting companies based on a transparent algorithm which favors customer reviews above all other factors. Web hosting companies are invited to become a part of the rankings by creating or claiming their profile and inviting their customers to speak for them. Both satisfied and dissatisfied web hosting customers are urged to voice their opinions on the quality of the service provided to them.
To view the rankings of the best website hosting companies visit:
http://www.crowdreviews.com/ratings-of-best-web-hosting-companies-based-on-user-reviews
To review the algorithm and how it affects providers of web hosting solutions visit:
http://www.crowdreviews.com/how-do-we-rank
To register or claim a profile on CrowdReviews.com, please visit:
http://www.crowdreviews.com/#registration
About CrowdReviews.com
CrowdReviews.com is a crowdreviewing platform which ranks over 500 software categories and 200 service categories.
Contact Information
Samuel Powers
941-257-4559
530-B Harkle Road,
STE 100,
Santa Fe, NM 87505