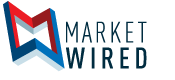 CrowdReviews.com Reveals Tips for Selecting Search Engine Optimization Companies
/EINPresswire.com/ -- SANTA FE, NM--(Marketwired - June 04, 2016) - CrowdReviews.com, an online platform for digital marketing reviews, has released a guide to assist businesses in selecting effective SEO marketing companies based on client reviews and their own business objectives. With thousands of online marketing companies offering a variety of SEO solutions which ultimately end up with differing levels of commitment and results it will become increasingly important for buyers to perform research before making a commitment towards any digital marketing agency. While the tips are not a guaranteed methodology for finding the perfect online marketing agency, the tips can help reduce the risk of selecting an online marketing company which fails to meet their client expectations.
CrowdReviews.com recommend that buyers consider SEO companies which have a rich history of positive reviews and proven results backed by real people. Due to the nature of the Internet there are a number of companies which invest in creating a viewpoint of their services which may differ from their customers. Buyers are encouraged to consult online reviews from a number of different channels and connect with past customers of SEO companies in order to learn more directly from them. CrowdReviews.com provides reviews on vendor profiles as a means of allowing buyers to determine the merit which the reviews have over the quality of the service.
Second, it is recommended for businesses to receive quotes from multiple SEO companies. Online marketing agencies should be able to provide a detailed quote for the services they are offering including their search engine optimization. Being able to compare quotes between multiple vendors can identify those which pay more attention to the needs of their customers and those which put more effort into their SEO clients compared to companies that try to service as many as possible with as few resources as possible.
Those searching for effective search engine optimization services can visit:
http://www.crowdreviews.com/ratings-of-best-seo-companies-based-on-user-reviews
Those interested in joining CrowdReviews.com can visit the following page to register or claim their profile:
http://www.crowdreviews.com/#registration
About CrowdReviews.com
CrowdReviews.com is a crowdreviewing platform which ranks over 500 software categories and 200 service categories.
Contact Information
Samuel Powers
941-257-4559
530-B Harkle Road,
STE 100,
Santa Fe, NM 87505